Chapter 17 in our weekly series of celebrating Australian whisky takes us to the Southern Highlands of NSW where our friends, Valero and Elisa Jimenez are producing whisky magic with authentic Spanish flair, in an old Ghost Town that dates back to 1870.
Writing about Joadja is as satisfying as drinking their whisky and spirits. It's easy to fall in whisky-love with the distillery because it's the whole package. The history, the atmosphere, the eerie beauty, the family, the whisky…. It's quite a tale, and one that keeps us going back to the Southern Highlands over and over again. With Tasmania often taking the limelight when it comes to Australian whisky with distilleries popping up all over the country near every vacant water source (or not), it's easy to forget or bypass some absolute Aussie gems that are scattered virtually in our own backyard. Joadja is one of these gems, although the distillery isn't flying under the raider any longer.
HISTORY – WHISKY – FAMILY
The Joadja Distillery is located in the Southern Highlands of New South Wales at 1760 Joadja Road, Joadja (about a 90min drive from Sydney). The town of Joadja was established in the late 1870's by the Australian Kerosene Oil and Mineral Co. and the hundreds of Presbyterian Scottish oil shale miners who migrated there, bringing with them their skills in mining, and of course their prowess in the stilling and brewing of what they called, 'Sly Grog'.  Joadja at its peak, had a population of more than 1200 people and was a remarkably self-contained community with all the required amenities to accommodate the population, including a butcher, bakery, grocery store, post office, theatre and a school of arts (including a masonic lodge). However, like many mining towns of that era (in 1893) the valley had been all but stripped of its minerals and the mine went into sharp decline and employees were laid off, leading to an inevitable exodus. Mining operations ceased completely in 1903 and by 1910, the place was literally a ghost town.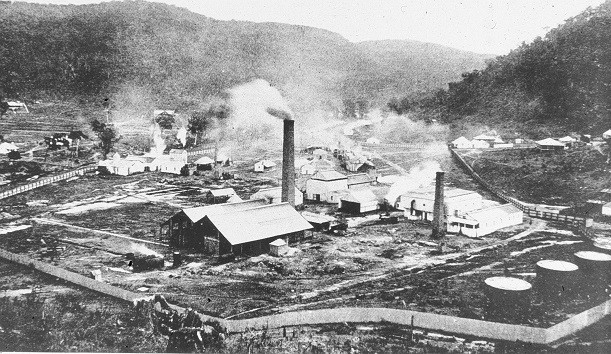 In the proceeding 100 years, father time saw the township slowly decay and fade into the bush, hidden by the overgrown valley, and that's when the Jimenez family arrived. They purchased the entire 405ha Joadja Town at auction in 2011 and then embarked on a restoration of structures and items on site (with the help of friends) to ensure generations in the future can witness the struggles and triumphs of the thousands of Scottish miners brought out to help exploit the rich kerosene shale locked in Joadja Creek. They then established the Joadja Distillery in 2014 on site and started tours of the ghost town, entwined with tours of their distillery with a cellar door and free tastings to boot. (but more about this later)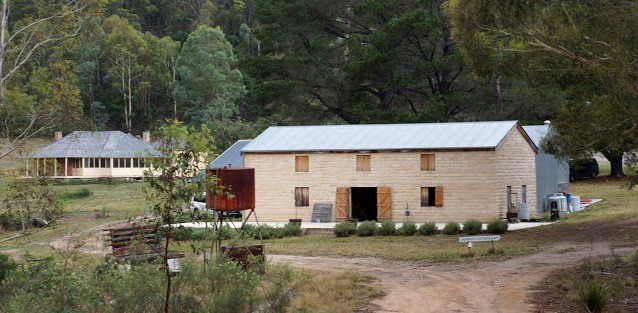 Meet the Owners and Distillers.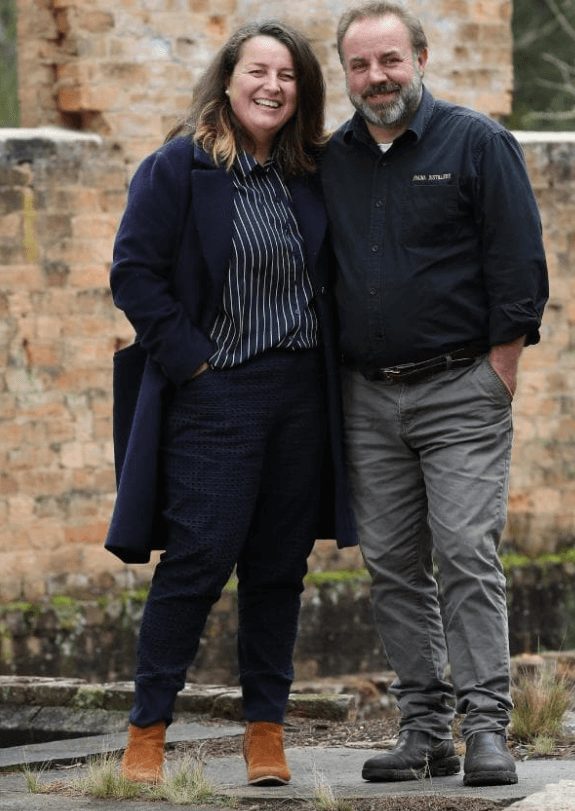 Getting to know Elisa and Valero over the last 3 years has been a real pleasure. They are both humble, articulate and accessible with a dedication to their craft and sense of terroir that's second to none. They go about their business with an unshakeable belief that the whisky they produce should reflect the land on which the grain is grown and the water is sourced.

The couple, whose families emigrated from Europe, still have their Spanish bloodline rampart in the bodegas of Andalucia Spain with Elisa's family coming from Jerez, and are able to source and ship only the best quality ex-Oloroso and ex-Pedro Ximenez butts to mature their whisky. These barrels are historically known to be the types of barrels that the Scots consider the best to mature whisky and the Jimenez's import these authentic casks to Australia and fill them with their very own Australia new-make spirit.
"We strongly believe that Whisky should reflect the land on which the barley is grown and where the water is sourced". Valero and Elisa Jimenez
A True 'Paddock to Bottle' Distillery
The Whisky and the Barley

Joadja's new-make spirit is created by a 2400 litre wash still (Electric 55 kW) and an 800-litre spirit still (Knapp Lewer, 22.5kW Electric) producing a whisky range that currently comes in 4 cask styles. Pedro Ximenez (PX) sherry, Oloroso sherry, first harvest bourbon cask and double wood (Oloroso/Bourbon). Joadja is now a true 'Paddock to Bottle' distillery as well, one of only a handful of Single Malt whisky distilleries in the world who grow and harvest their own barley on site, utilising the water from their very own natural spring. The entire whisky making process is done by hand except for the malting of the barley that is left in the capable hand of Voyager Malt, qualities that sets Joadja apart from many whisky producers.
The distillery released their inaugural (Oloroso Sherry Cask matured) Single Malt Whisky in April 2018 that yielded 121 bottles selling out within a week – fast forward 2 short years and they are now up to the 12th single malt whisky release with no end in sight which is great news for all whisky and spirit enthusiasts. Besides whisky, the distillery producers award-winning gin, cask strength brandy, PX fortified wine and rum with their Anis Liqueur (aniseed) expression especially close to our European hearts here at The Old Barrelhouse.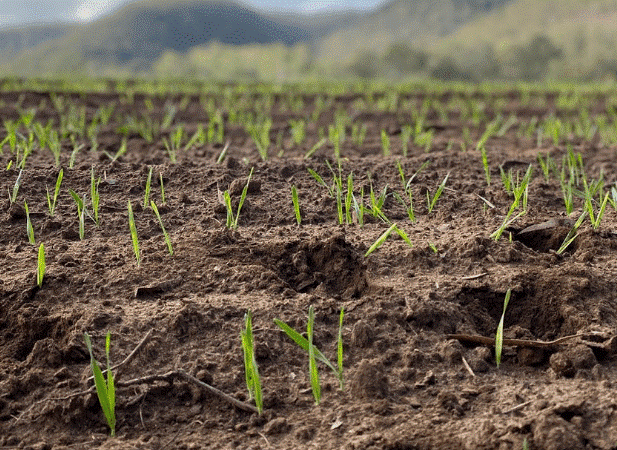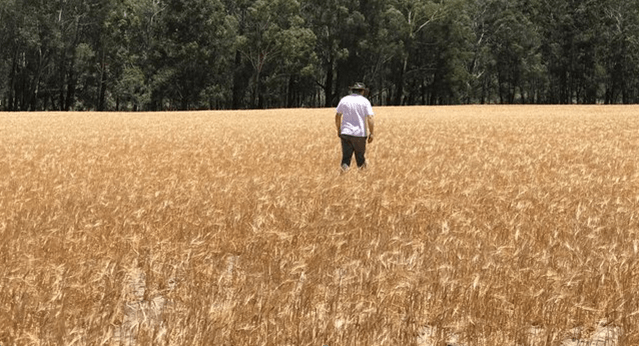 A closer look at one of our favourite Joadja whisky expressions.
First Harvest Joadja Bourbon Cask Single Malt Whisky Batch 10 Cask Strength 500ml 62.9%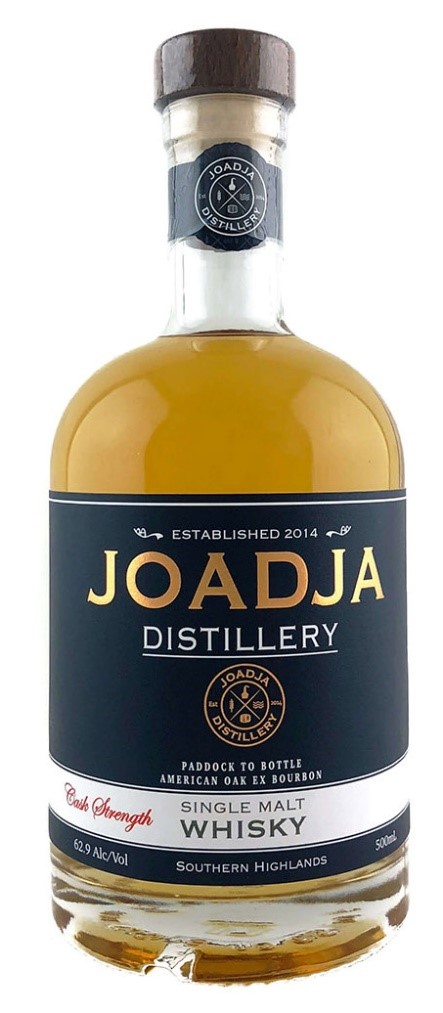 Joadja's very first Paddock to Bottle release that yielded 650 bottles!
Although we're big fans of Joadja's sherry cask expressions, this bourbon cask matured single malt whisky is a tour de force in their whisky-making journey as it's also their inaugural paddock to bottle release, meaning they have grown their own barely on site that was used for the production of the spirit, making this one hell of a rare expression. It's a vatting of 2 American Oak ex-bourbon casks that yielded 650 x 500ml bottles and 100 x 200ml bottles.
Known for their premium sherry cask whisky, when Valero told us they were going all in with a bourbon cask release, we couldn't wait for the results, and they are nothing short of stunning. Having sampled it directly from the cask last October at 19 months old (not yet whisky) and from the bottle last month, it's up there with the top 5 Aussie bourbon cask whiskies we've sampled.
Our tasting thoughts.
Nose: Sweet and clean with lemon peel, 'Wrigley's' juicy-fruit chewing gum and vanilla butter-biscuits. Delicate honeycomb joins the aromatic soirée with the delicious scent of gardenias rounding off the nosing.
Palate: Vanilla milkshake and peach flesh accompanies the lemon peel from the nosing, where spice emerges as the palate heats up bringing nutmeg and cloves.
Finish: Warm and drying turning quite tart (in a good way). Gardenia flowers persist giving the whisky a beautiful fragrant crescendo.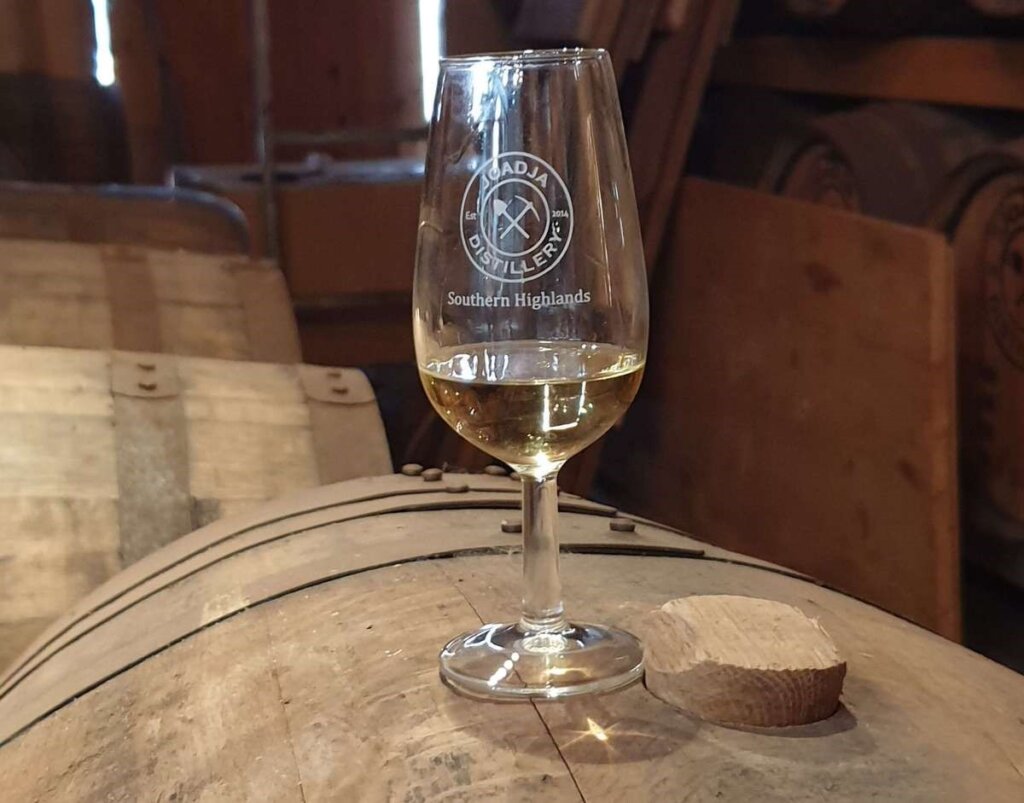 Our favourite event at the Joadja Distillery
A CELEBRATION OF WHISKY FOOD AND MUSIC
"The Malting" long lunch was held at Joadja on the 26th of October 2019 which included a spectacular five-course food/whisky pairing degustation in partnership with Loch, in the historic and atmospheric setting that is Joadja Distillery. We heard from guest speaker Stuart, the co-owner and co-founder of Voyager Craft Malt who explained the malting process and spoke us through the Barley that Valero and Elisa are growing on their property.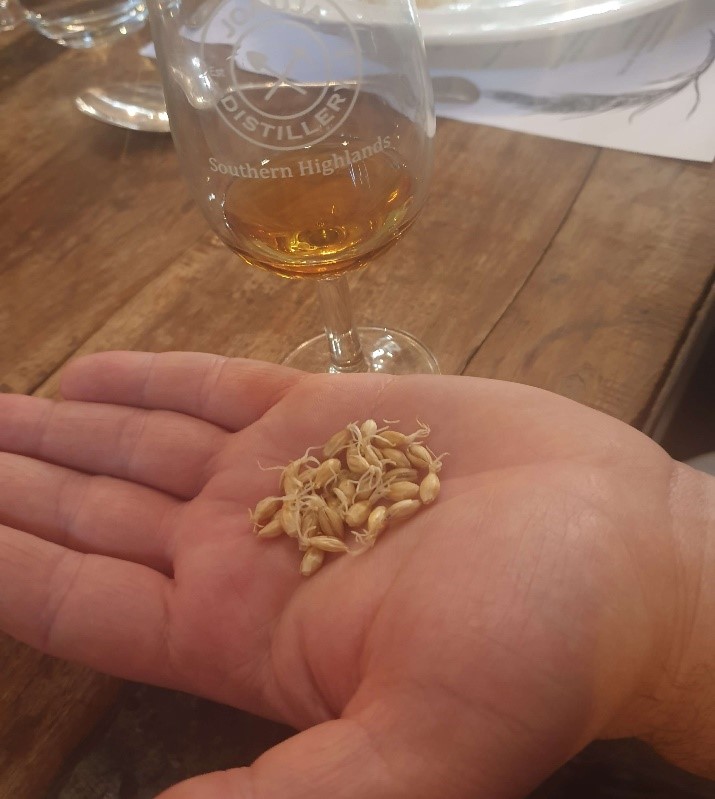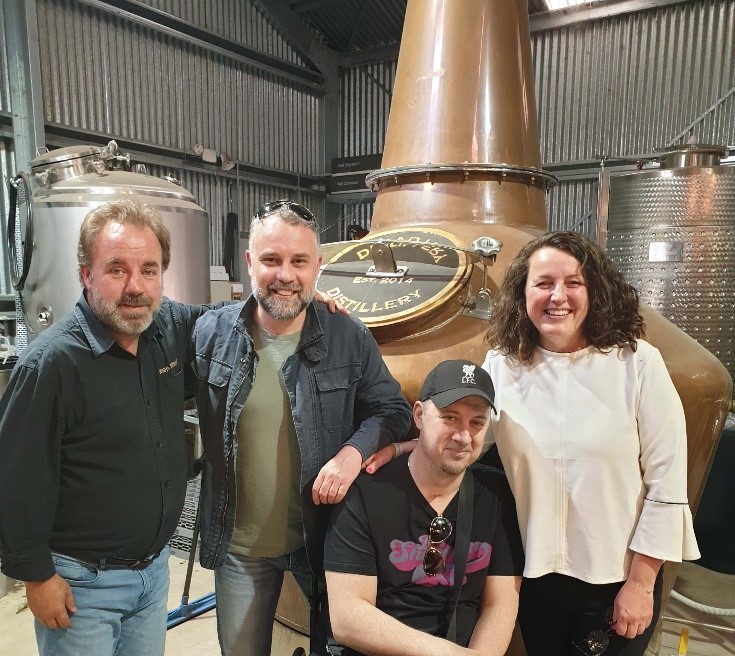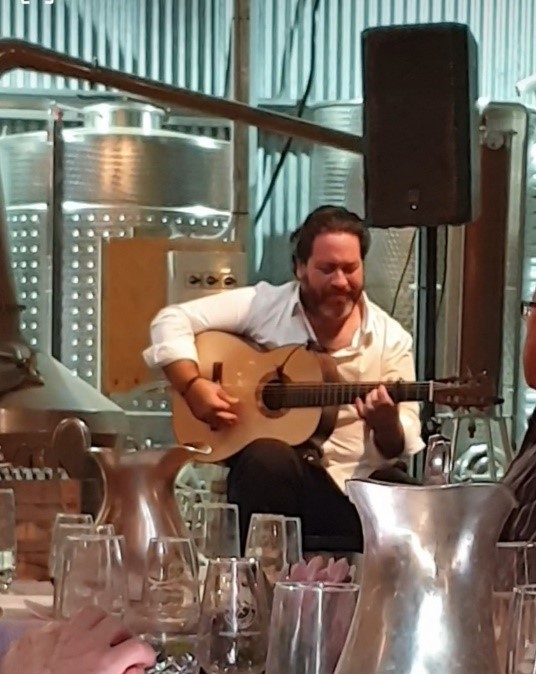 We had an amazing day with live music echoing through the distillery performed by acclaimed Flamenco guitarist, Paco Lara from Jerez de la Frontera, Spain. (home of Joadja Distillery's Sherry Barrels). The malting long lunch is a real highlight on our whisky calendar and if Joadja go ahead with holding it again this October (all things considered), tickets always sell out and it's an experience well worth your time and money – we'll definitely see you there. 😉
SUPPORT AUSTRALIA – BUY LOCAL
Distillery Tours, Tastings, the Cellar Door and Town Tours
Although Covid-19 put a stop to all that Joadja had to offer on site for a while there, the good news is, they are once again open for business in a limited capacity with their cellar door open at specified times only, with all the Governments safety guidelines in place. To find out dates and times make sure you follow the distillery on Facebook HERE or follow their website HERE Their opening times still cater for complimentary tours of the distillery followed by a free tasting of some of their creations.
Fully-guided tours of the Joadja historic site on Joadja's all purpose-built 'People movers' are currently suspended due to Covid-19. Tentative plans to re-start the tours in the Spring are a 'wait and see' scenario in case of secondary spikes and new Government directives. Keep your eye on their website for more information.
In these crazy times, supporting local distilleries is more important than ever due to falling revenue streams from the lack of on-site visitors and Cellar Door sales, so check out Joadja's thriving online webstore that showcases all their whisky, spirits and fortified wines for sale. You can access their web-shop HERE
To view our Joadja whiskies available that include some older releases sold out at the distillery. Click HERE
On a personal note, Val and Elisa have supported us from the very beginning, and it's been our pleasure in promoting and supporting their whisky evolution with the magic they've created at the distillery as well as their conservation and restoration efforts around old Joadja Town. Friendships often bloom in the strangest of places, and I never thought we'd find friends at a distillery, surrounded by a Ghost Town, with a rampant wombat colony – hehe! 😉