Chapter 12 in our weekly series of celebrating Australian whisky takes us to Yack Creek Distillery at Yackandandah in Victoria, where two mates turned a dream into a fully functioning Micro Distillery in 4 short years, producing Whisky, Rum, Vodka and Gin.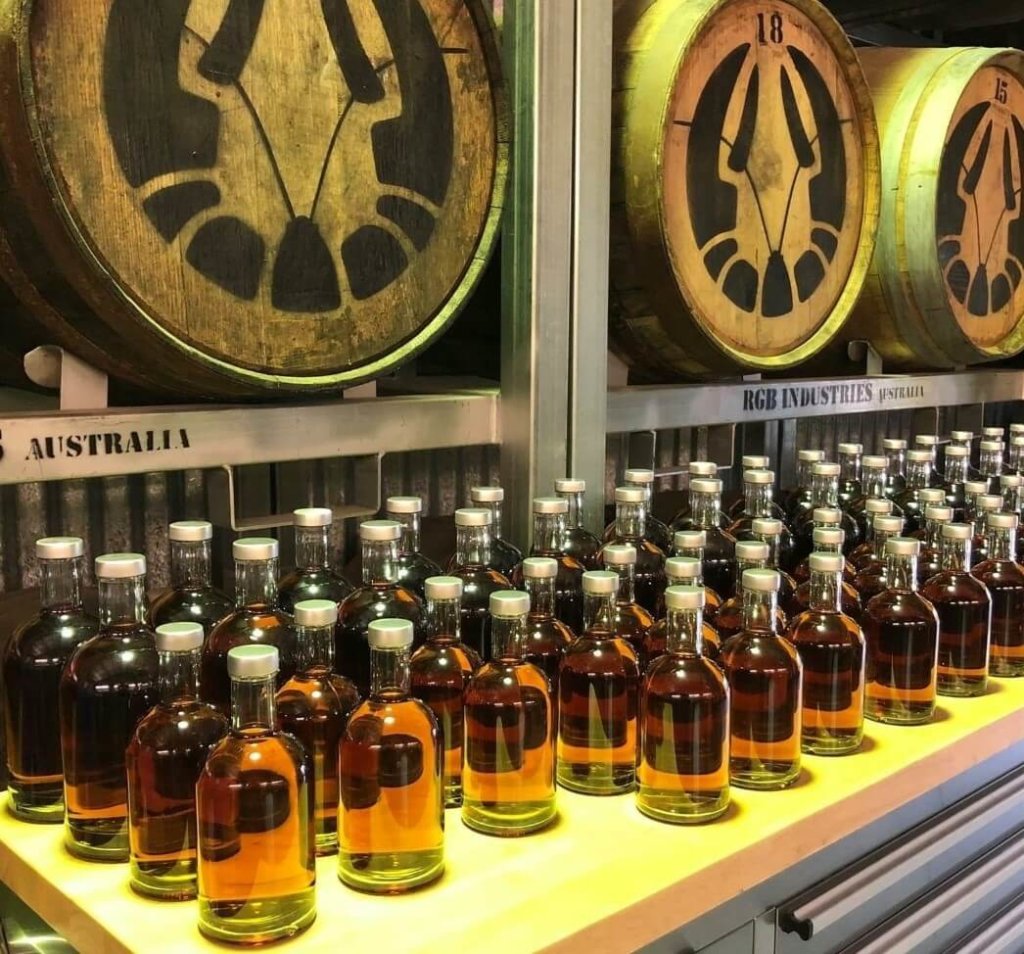 Yack Creek distillery started as an idea in 2015, where two friends with a passion for whisky and rum were discussing business opportunities (with the dream of creating their own spirits) while sunning it up on a beach in Victoria. Their idea became a hobby, and soon enough, a leap-of-faith with the ambitious dream of creating a micro distillery. Then fast forward 4 short years to December 2019 and the team at Yack Creek Distillery achieved their dream, launching their first small batch releases of Whisky, Rum, Gin and Vodka!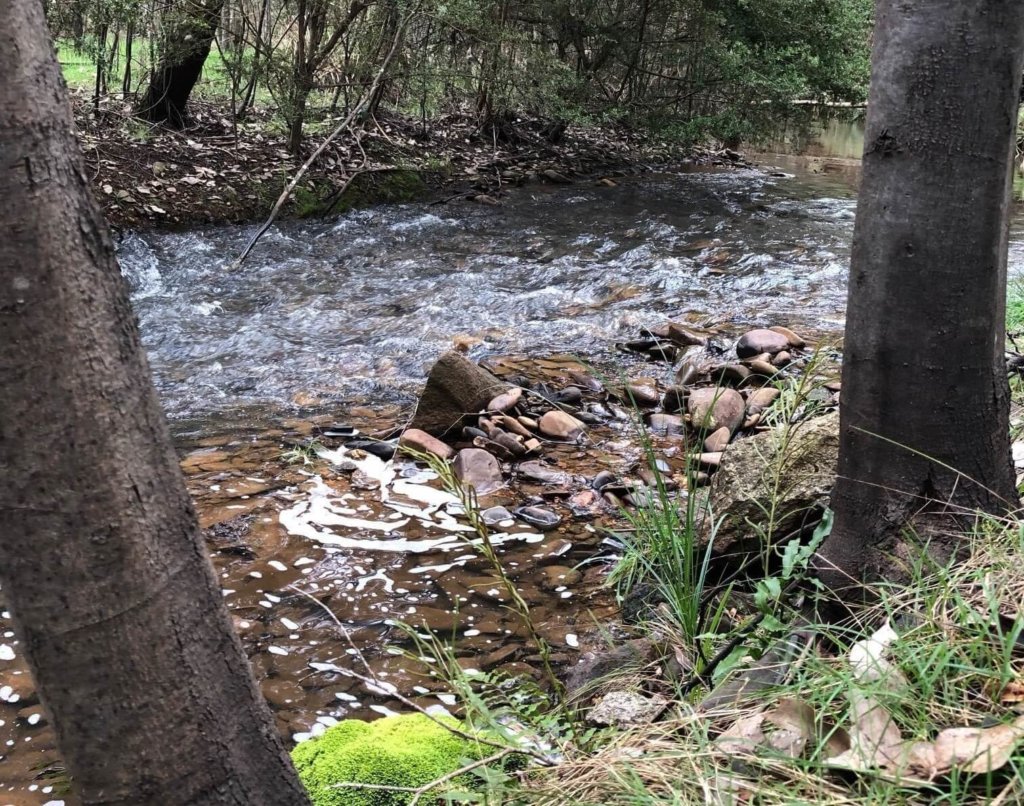 Yack Creek Distillery is situated at 231 Bells Flat Road, two kilometres out of the township of Yackandandah, on acreage with the Creek to the east at the back door of their distillery and the Stanley State forest to the south. The creek flows all year round and includes brown trout and the Murray Spiny Crayfish. Hence the logo was born from the Crayfish head. The Yack Creek water is soft and pure and sourced from the pristine, Stanley Forest hills.
BREWED AND DISTILLED IN-HOUSE – FAMILY OWNED AND OPERATED
The Stills and the Whisky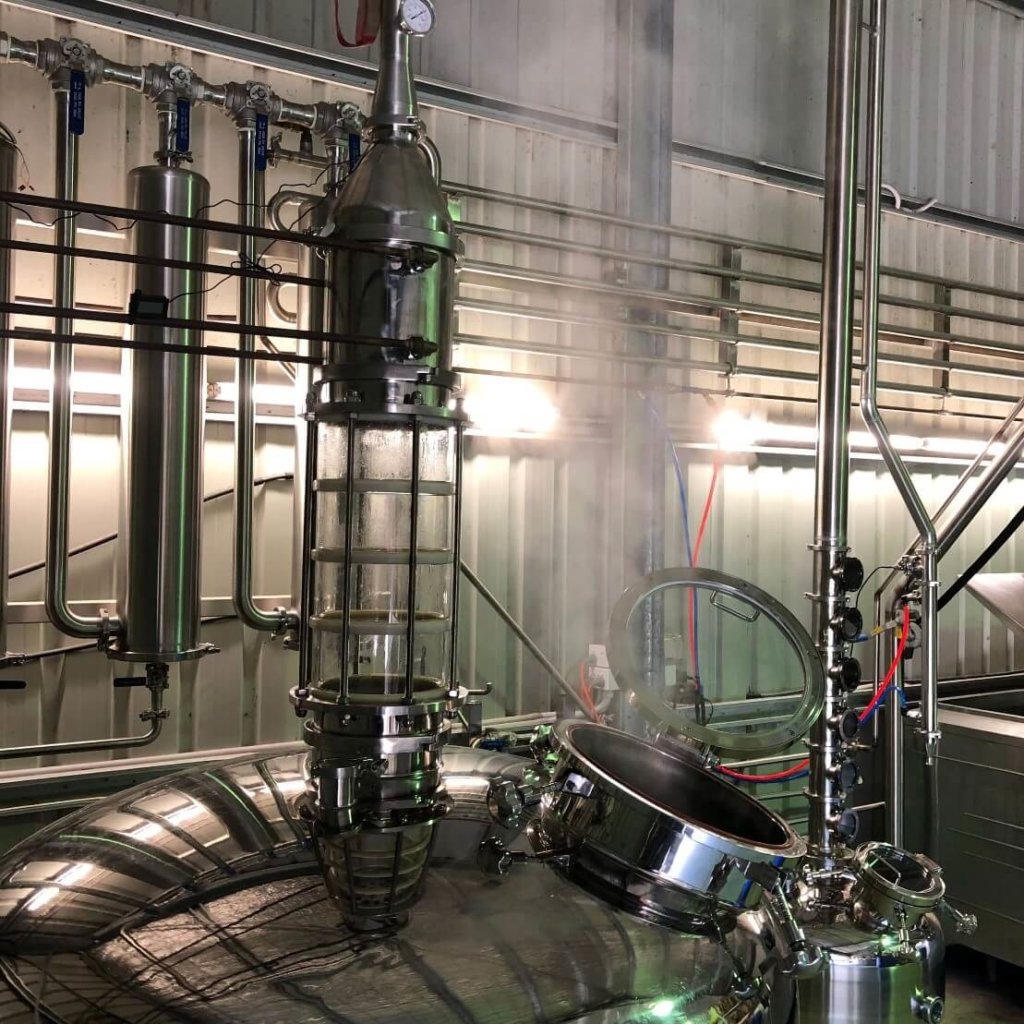 Yack Creek single malt whisky is been made from 100% Australian malted barley and all their whisky is produced in the large 1200L copper and glass tower Still with the exception of a heavy feints run undertaken on the smaller 150L stainless & cooper modular high column still. Normal process for the whisky production is to undertake 4 x 800L -1000L mash runs, this then provides suitable low wines quantity to operate a whisky hearts run in the large Still.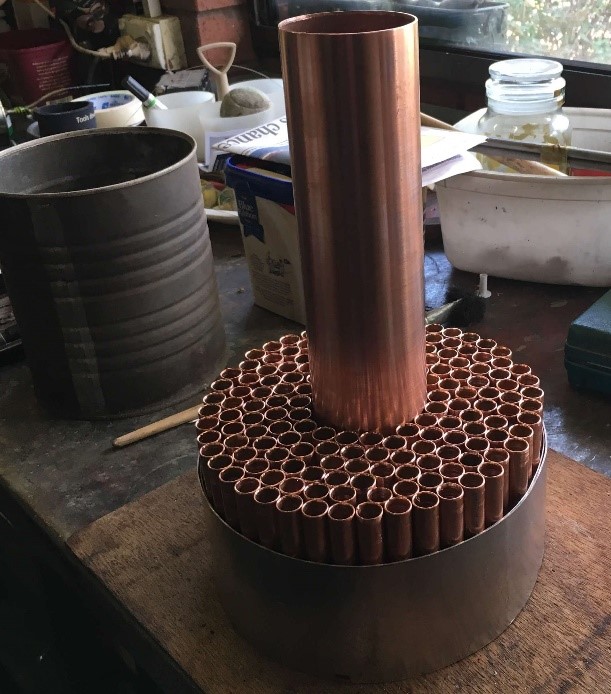 The unique feature of Yack Creek's set up is that the Still can be tuned for more or less copper via the Copper Cannons (left image) that are loaded into the 300mm canisters columns (in the rear of the Still photo above), plus zero plates through to 4 plates can be run if desired.
Some whiskeys are produced in pot still mode (plates removed), with the cannons and other whisky's with plates in. Time will provide the results.
The Canisters can also act as a thumper arrangement for their rums and other spirits.
Yack Creek Whisky is barrelled at various ABV ranges from 45% through to 65% using French Oak Barrels resized into 80L or 100L with some remaining at the original 235L.
The distillery also has ex Bourbon barrels ageing from Makers Mark, Heaven's Hill and Buffalo Trace.
Their current whiskies come in two profiles using French oak and American oak casks.
Red wine/French oak whisky in both standard strength and cask strength
Red Wine/ Ex-bourbon cask whisky in standard strength and cask strength
All neutral spirits are created on premise from Australian sourced grain and molasses and our young orchard will eventually assist in supplying our flavours.
A closer look at one of our favourite Yack Creek whisky expression.
Yack Creek Single Malt Whisky 1st Release – Red Wine/Ex-Bourbon Cask 700ml 46%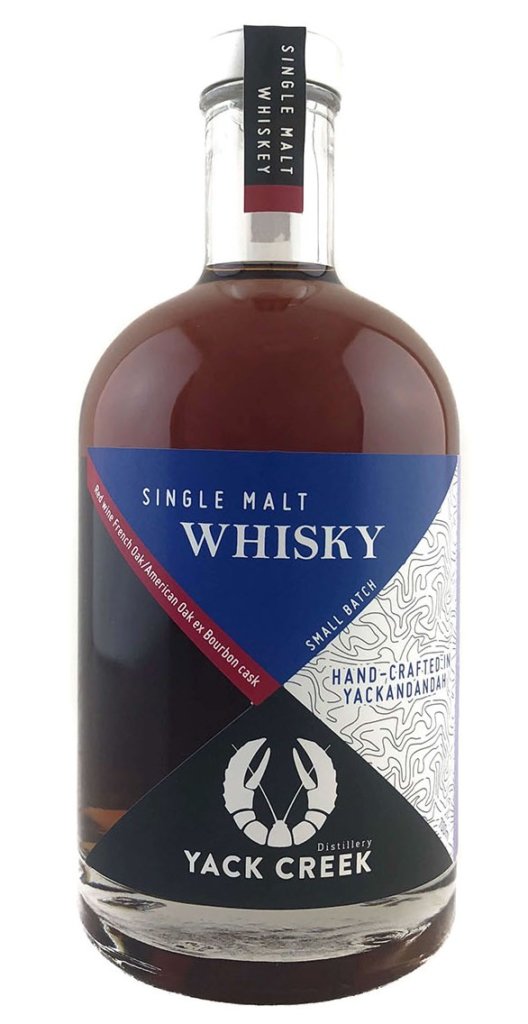 Batch No.1 that yielded 100 bottles and is now sold out.
Region: Yackandandah, VIC
Cask type: French Oak/American Oak
Released: December 2019
Bottling Notes
This First Release was aged in ex red-wine French Oak casks, resized to 80 litres for finishing. The whisky was then transferred to a ex American Oak Bourbon cask and aged for a further 6 months.
It's double distilled, non-chill filtered and created using the soft and pure water sourced from the pristine, Stanley Forest Hills.
Our Tasting notes
Nose. Subtle grape juice, tempered oak, distant raisons, with a dark spice tail.
Palate: Immediate sweetness leads to a dry and crisp back-end with a mix of peanuts, some old cheddar and woody notes from the nose.
Finish. Woody and dry with a medium and warming finish.
Cellar Door and Tasting Room
The aim is to keep the distillery a micro business that will produce small batches for release throughout the year. Their Cellar Door/Tasting Room is currently under construction with the aim to have it operational in late Spring. We're expecting big things from Jamie (Head Distiller) and the team at Yack Creek, and we're delighted to have them join our Australian whisky portfolio so we can get their fine whisky in as many hands as possible across Australia.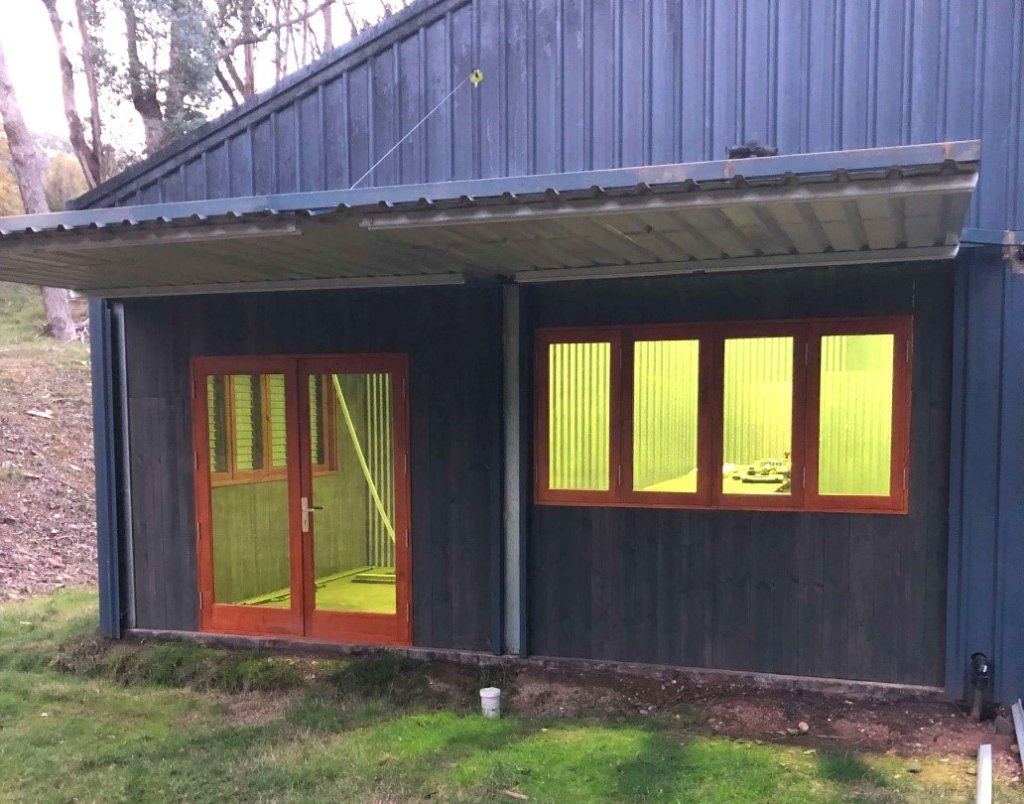 In the meantime, the Distillery would love your support to help them produce more single malt whisky and assorted spirits so have a look at their webstore for more information on the products they sell.