Buffalo
Trace! The
birthplace of longe
vity, tradition, terroir and innovation.
The Buffalo Trace Distillery is located at 113 Great Buffalo Trace Frankfort, Kentucky USA.  It was named in honour of the ancient Buffalo that once traversed the wilderness and the banks of the Kentucky River that led American pioneers and explorers to new frontiers. It's there, in Franklin County where Buffalo Trace Distillery has been making bourbon whiskey the same way for more than 200 years as one of the oldest continuously-operating distilleries in the United States.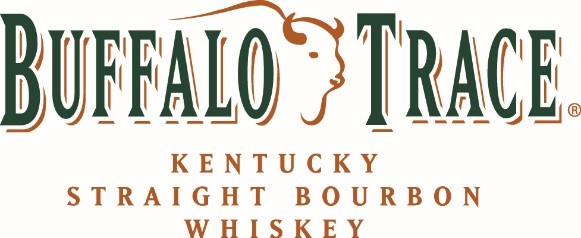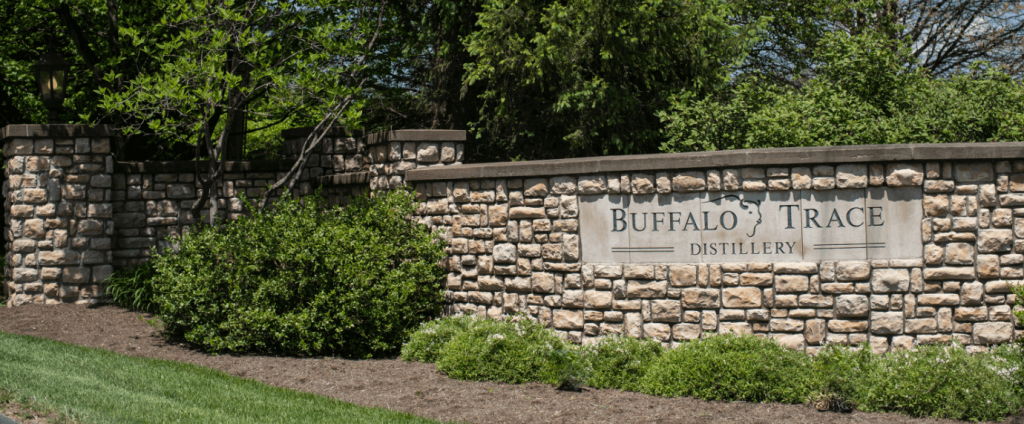 The distillery's popularity has exploded in recent years with pop culture playing a major part with the Pappy Van Winkle range and Buffalo Trace Antique Collection featured in many movies and digital media causing raucous demand, resulting in prices going the same way as age-statement Japanese whisky – through the stratosphere! Unlike many Japanese whiskies though, the liquid in these Buffalo Trace bottlings is simply divine, sun-kissed by the country Angels themselves once they've had their fill of course. It has caused bourbon-whiskey drinkers, collectors and retailers (guilty as charged) to snap up these expressions like booze-fuelled piranhas, with very limited supply and huge demand dictating no end in sight. Buffalo Trace also carries the honour of "The World's Most Award-Winning Distillery" but more about that later.
To appreciate the present, sometimes you have to delve into the past!
Although the history of the area dates back to the mid 1700's when Daniel Boone passed through Lee's Town on the Buffalo Trace, we'll pick the time-line up from the late 18th century when Commodore Richard Taylor built a one-story stone house on the current day Buffalo Trace property. Soon thereafter, pioneering distillers-built warehouses to store the spirits they were making and the legend of Kentucky bourbon whiskey began!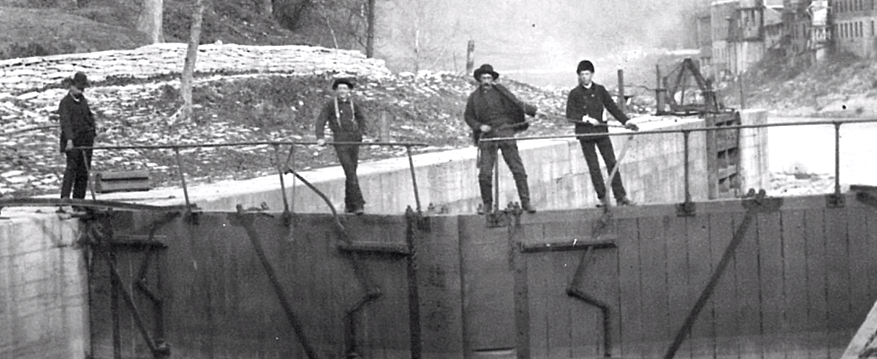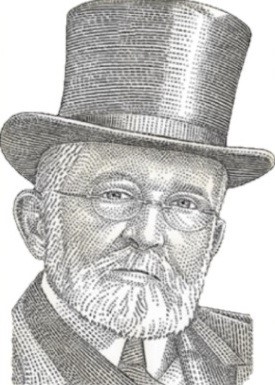 In 1870, Commodore Taylor's great grandson, Colonel Edmund Haynes Taylor, Jr (E.H Taylor) purchases the small Distillery and christens it "O. F. C." – in reference to the belief that the finest whiskey was produced in old-fashioned wood-fired copper stills.
He was a visionary in the whiskey world with a mind for distilling that was years ahead of its time gaining him the title of the "Father of the Modern Bourbon Industry." In 1872, E. H. Taylor, Jr. invests over $70,000 (a small fortune in the day) and builds a new distillery on the site.
A skilled politician, Taylor served as mayor of Frankfort for sixteen years and was instrumental in fighting for higher standards in the bourbon industry, pushing for the passage of the Bottled-in-Bond Act of 1897.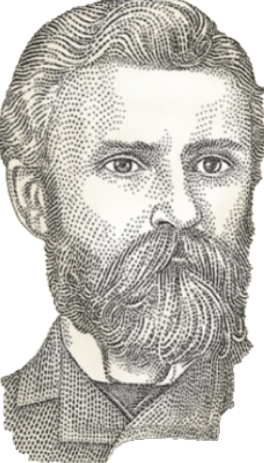 Then in 1878, The O.F.C. Distillery is purchased by George T. Stagg along with the adjacent livestock farm; Taylor continues to oversee operations.
After conflicting ideals over their vision of the Distillery, Taylor separated himself from O.F.C. moving onto other projects while Stagg's salesmanship and financial acumen helped build the Distillery into one of the world's leading bourbon producers.
Together they built the most dominant American distillery of the 19th century, now known as Buffalo Trace Distillery.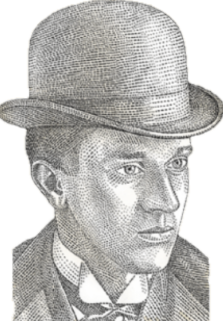 In 1897, Albert B. Blanton joins the company as an office boy at age 16. Col. Blanton devoted more than 55 years to producing, protecting and promoting fine Kentucky straight bourbon whiskey.
Under Col. Blanton's direction, the Distillery survived and even thrived through WWI, Prohibition, the Great Depression, a devastating flood, WWII, and numerous other challenges throughout the early 20th century.
In 1921, Col. Blanton was promoted to president of the Distillery and tasked with finding solutions to a rapidly declining industry. Col. Blanton kept the Distillery open through Prohibition, obtaining a special government license to produce "medicinal whiskey." It is in large part to Blanton's efforts that Buffalo Trace Distillery has become globally recognized.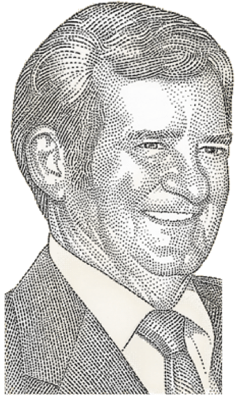 Now, we take a time jump to 1949 when Elmer T. Lee joins the distillery as a maintenance engineer after serving as a Radar Bombardier in World War II.
Quickly rising to Plant Engineer, then Plant Superintendent and eventually the dual title of Plant Manager and Master Distiller, Elmer oversaw much of the Distillery's modernization and growth up until his retirement in 1985
Elmer passed away in 2013 just a few weeks shy of what would have been his 94th birthday, but his contributions to the bourbon industry live on through the millions of fans worldwide who enjoy his creations.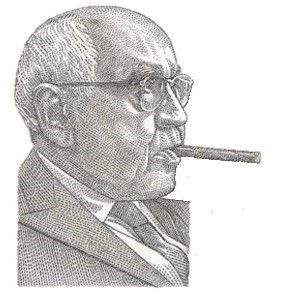 Pappy Van Winkle
A man who was true to the craft, Julian P. "Pappy" Van Winkle Sr.'s needs no real introduction. His mantra was "We make fine bourbon at a profit if we can, at a loss if we must, but always fine bourbon" and his name has now become synonymous with the best quality bourbon and rye whiskey in the world. Pappy's involvement with bourbon began in 1893 as a traveling salesman for W.L. Weller and Sons.
He and a co-worker eventually merged operations in 1935 to form the Stitzel-Weller Distillery which quickly became known for its wheated bourbon recipe, using wheat instead of rye in the mash. Pappy remained highly involved with the Distillery up until his death in 1965, at the age of 91.
Pappy was the first in four generations of Van Winkle bourbon-making. Both the multi-award-winning Old Rip Van Winkle and the Pappy Van Winkle Family Reserve labels are now produced at Buffalo Trace where Pappy's son, Julian III, continues to run operations along with his son Preston.
Then in 1992 the Distillery went full circle and finally returned to a family-owned business, after being purchased by the Sazerac Company. In 1999, the additional Distillery renovations were completed and re-christened as the Buffalo Trace Distillery and the distillery's new flagship brand – 'Buffalo Trace Kentucky Straight Bourbon Whiskey' was launched.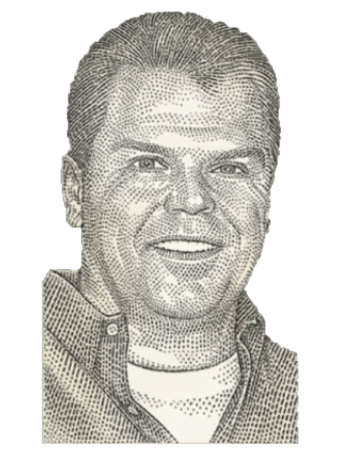 In 2005, Harlen Wheatley becomes Master Distiller, Buffalo Trace's sixth Master Distiller since the Civil War. He succeeded Gary Gayheart after his retirement from the role after working at the distillery for 33 years, and as Master Distiller for his final 6 years between 1999 and 2005
Having worked in every aspect of production from raw materials to barrel aging, as Master Distiller, Harlen is responsible for all distilling and ageing operations for the Sazerac Company, while promoting and educating the public on some of the world's finest bourbon whiskies.
He is a four-time James Beard Award nominee in Outstanding Wine and Spirits Professional category.
The Buffalo Trace distillery has been awarded 'Distillery of the Year' 7 times and Buffalo Trace has been award over 22 national and international awards. Repeatedly named distillery of the year, in 2013 Buffalo Trace earned its most cherished designation, as a national historic landmark. Other awards include Whiskey Advocate's 'Distillery of the Year' (the first American distillery to win this prestigious international award), Whisky Magazine's 'Visitor Attraction of the Year' and 'Brand Innovator of the Year' not to mention the hundreds of awards that they've accumulated for their bourbon whiskey.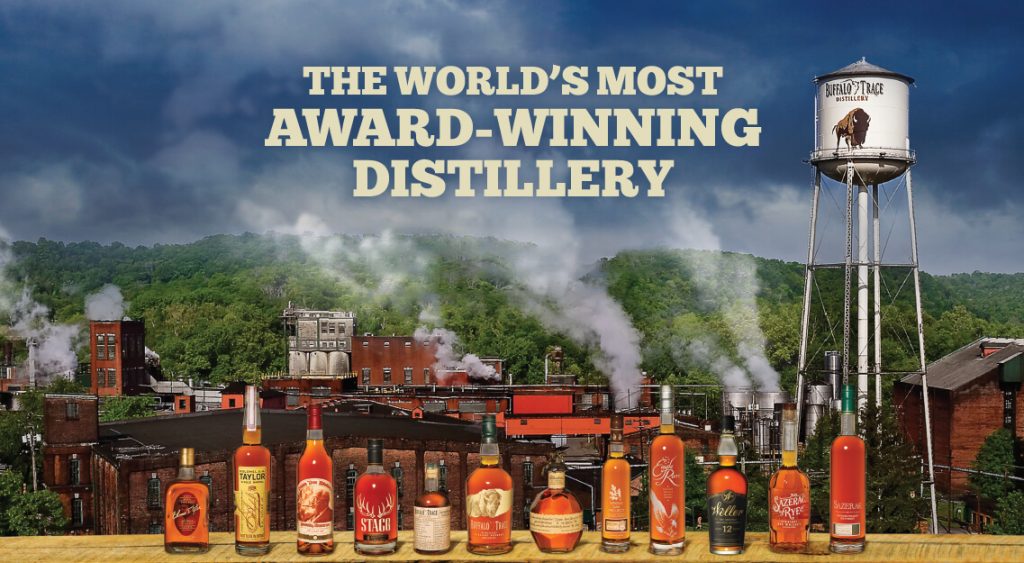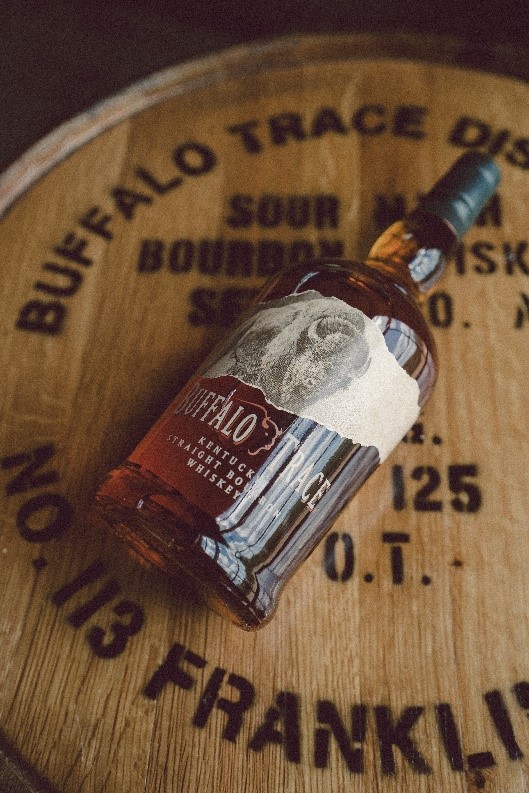 Led by their namesake and flagship brand, Buffalo Trace Bourbon, the BT line includes several brands, collections and expressions that have earned some of the highest accolades the industry has to offer. From the Van Winkle collection to Benchmark, from O.F.C. Vintages to Eagle Rare and the Single Oak Project, their entire Antique Collection is dedicated to honouring those before them who paved the way to modern day perfection.
Names like George T. Stagg, E.H Taylor Jr, Thomas H. Handy, William Larue Weller and Albert B. Blanton (just to name a few) have forever been immortalised with whiskey lines in their name, a tribute to tradition and thoughtful experimentation. Buffalo Trace Distillery has earned its place of leadership among the legendary spirits makers of the world.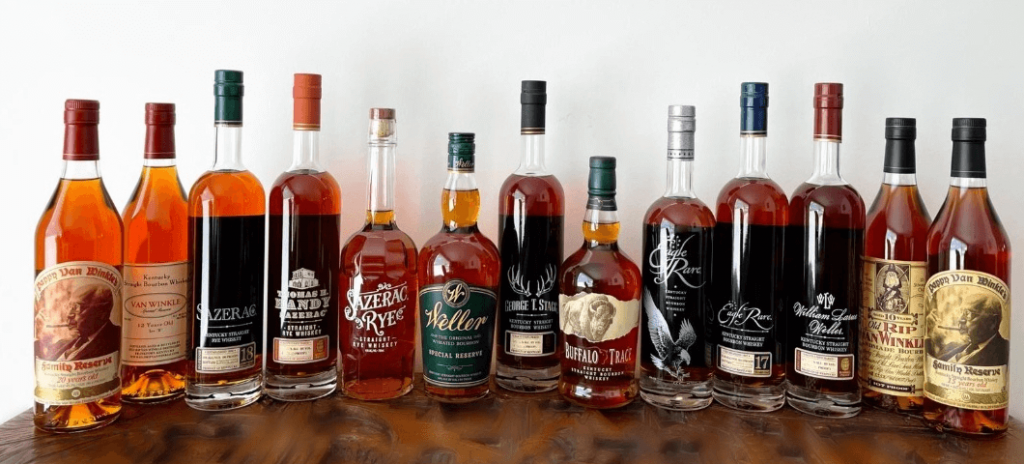 While the Pappy Van Winkle expressions and Buffalo Trace Antique Collection garner the lion's share of attention every year upon release for reasons that need no further explanation, it's easy to look past the core range of phenomenal whiskey that Buffalo Trace produces. Their Buffalo Trace Kentucky Straight Bourbon Whiskey, Eagle Rare Kentucky Straight Bourbon Whiskey, Sazerac Straight Rye Whiskey and Weller expressions (a little rarer) are affordable, delicious and multi-award-winning in their own right.
We stock this most delectable quartet, so take a look on our virtual shelves for more information and detailed descriptions on these bottles that no longer fly under the radar and are staples for the majority of bourbon whiskey enthusiasts around the world. 😉
We've been collecting whisk(e)y for over 45 cumulative years at The Old Barrelhouse and below is a small snap shot of some mint, rarer Van Winkles from our private cabinets. The majority of the bottles in the pic are 16-year-old whiskies, with vintages dating back to 1974, released for the Japanese market only, including a US release 2015 Van Winkle Family Reserve Rye 13-Year-Old and Japanese squat bottle ORWV.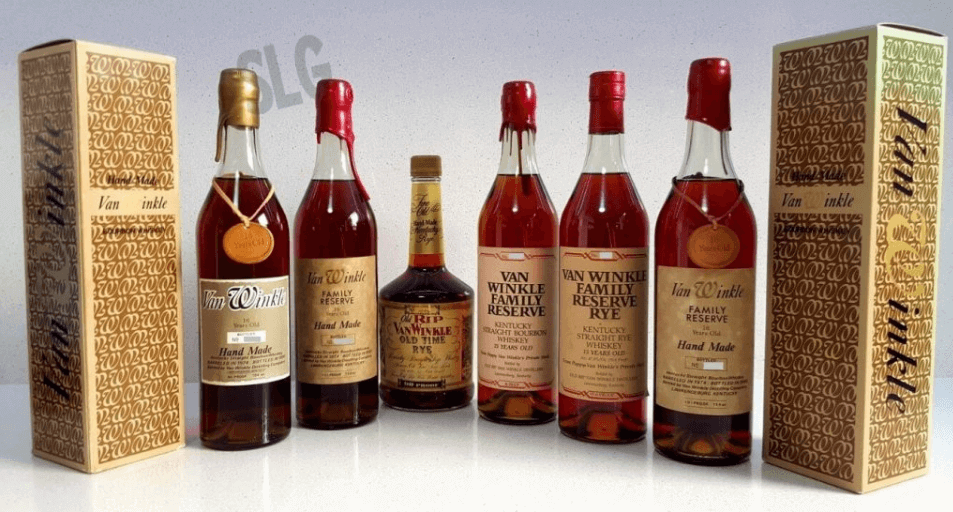 Our Personal Favourite Pappy Expression
This multi-award winning and full-bodied Pappy is a mighty expression. Although not the oldest member of the PVW stable, this 15-year-old has the highest proof at 53.5%alc. The whisky was drawn from hand-selected, deeply charred, heavy oak barrels and aged undisturbed for 15 years. The time allows the flavours from the oak to mellow while the flavours from the base elements intensify.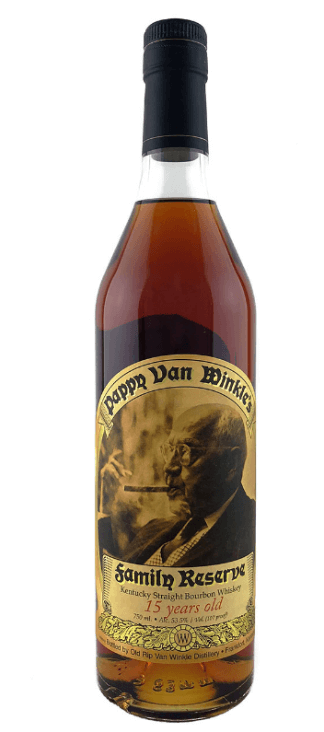 At a recent tasting, this was the pick of the bunch for us –
Our Tasting Notes:
Delicate yet spicy with just the right amount of warm toffee. 
Vanilla ice cream, corn bread and old encyclopedias greet the nose followed by layers of mint chocolate, espresso coffee and dark fruits on the palate with an exquisite crescendo that is oaky and as sweet as the night is long.
A bourbon whiskey for the ages. Expressly produced according to the exclusive Van Winkle family wheated-recipe and laid to rest in the heart of the aging warehouses at Buffalo Trace Distillery.
Long may it reign!
"The Future's So Bright, We Gotta Wear Shades"
There's no stopping the Buffalo Trace juggernaut with a $1.2 billion dollar expansion currently in the works that kicked off at the end of 2018 to increase production and productivity. How's this for a list of upgrades:
A new bottling hall was built in 2018/2019
1 new warehouse is built every 4 months for several years now.
Each warehouse will hold approx. 58,500 Barrels
It costs $7.5 million to build and $21 million to fill. (in US dollars)
The warehouses will be insulated, which is an industry first, to further protect the environment
Replacing the vintage boilers for further efficiency – current boilers date back to 1950's
A new cooling tower will be installed to assist with the original cooling tower which will remain in place.
Four new cookers – double the size of the existing ones
Four new fermenters to add to the current 12 fermenters, they'll be 92,000 gallons each which will be the largest in the business
Check out our YouTube page here for a comprehensive video of The Buffalo Trace Distillery – 200 Years in the Making.
Generations of visionaries, builders, preservers and protectors have sustained the Buffalo Trace Distillery through adversity, past historic milestones to worldwide acclaim. Today, the mission of this family-owned business is what it has always been, to create extraordinary products and share them with the world, to be protectors of the craft, but to set new standards, to honour tradition and embrace change.
Writing about Buffalo Trace is almost as rewarding as drinking their delightful spirits. If you haven't sampled their bourbon or rye whiskey, start with their core range and expand your palate from there, you won't be disappointed – and somewhere along the way, you just might get lost in the distillery's rich history like we did, over and over again.
Cheers to the enigma that is: Buffalo Trace.