The Joadja Distillery is located in the Southern Highlands of New South Wales, Australia at 1760 Joadja Road Joadja, 2575. The town of Joadja was established in the late 1870's by the Australian Kerosene Oil and Mineral Co. and the hundreds of Scottish oil shale miners who brought with them their skills in mining, and of course their prowess in the stilling and brewing of "sly grog".
The Scottish heritage in the valley and the history of "sly grog" has inspired the Jimenez family who currently own and manage Joadja Town, to establish Joadja Distillery in 2014. Valero and Elisa Jimenez only source ex-Oloroso and ex-Pedro Ximenez butts from Spain to mature their whisky. These barrels are historically known to be the types of barrels that the Scots consider the best to mature whisky and the Jimenez family have their Spanish bloodline, still rampart in the bodegas of Andalucia Spain, to be able to source and ship these quality casks to Australia and fill them with their very own Australia made malt spirit.
Valero & Elisa strongly believe that their whisky should reflect the land on which the barley is grown and where the water is sourced. Being one of only a handful of Single Malt Whisky distilleries in the world who grown their own barley on site and have their own spring on site sets them apart from many whisky producers. Throw in the fact that their hand-picked ex-Sherry barrels come directly from Spain and you have the perfect storm for a unique Australian Single Malt Whisky.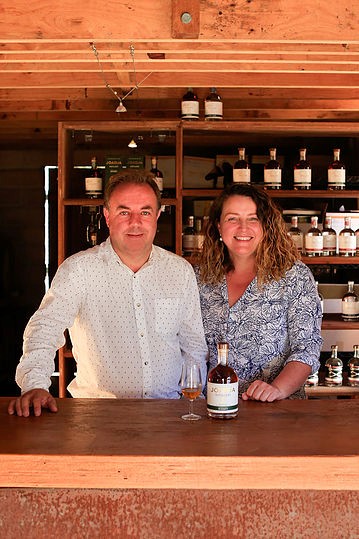 The distillery released their inaugural (Oloroso Sherry Cask matured) Single Malt Whisky in April 2018 with huge buzz, selling out within a week, with the 2nd and 3rd release also a sell-out at the distillery and at the time of writing this blog (11.03.2019) they're up to their 5th whisky release with no end in sight. Besides whisky, the distillery producers some amazing gin and PX fortified wine, with their Anis Liqueur (aniseed) expression especially close to our European hearts here at The Old Barrelhouse.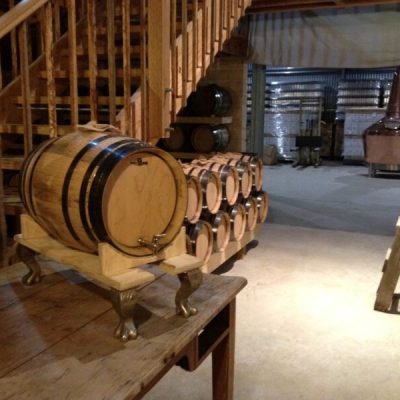 Valero and Elisa are both humble, articulate and accessible with a dedication to their craft and sense of terroir that's second to none and we're super excited to have their entire whisky portfolio on our virtual shelves and are also proud to call them friends.  
Joadja is 90 minutes from Sydney, 2 hours from Canberra and 25 minutes from Mittagong and Autumn is the perfect time of year to book yourself a fully-guided tour of the Joadja historic site on their all purpose-built "people movers" that also includes the Distillery tour with free tastings. They also have a wonderful cellar door if you find yourself in the area and are looking for something unique to drink.
For more information, go to www.joadjatown.com.au or visit the distillery page at www.joadjadistillery.com.au
Happy dramming, and as always – Respect the whisky!
 David and Ross