Chapter 11 in our weekly series of celebrating Australian whisky takes us to Bakery Hill in Victoria, the oldest (continuously operating) whisky distillery on our mainland. A distillery that has well and truly achieved a word that is often only spoken about in whispers around Aussie whisky circles: 'Consistency'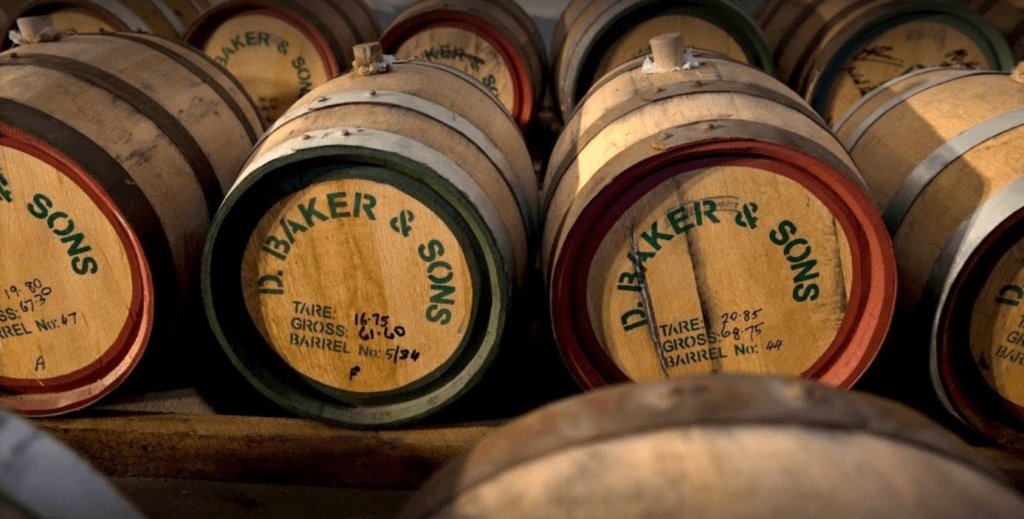 It's always a pleasure writing about the Bakery Hill distillery. Not only because David and Andrew Baker produce great whisky, but because they are the embodiment of integrity. Put simply, they're the gentlemen of Australian whisky, who go about their business in an almost understated manner that is both infectious and genial.
Bakery Hill distillery is located at 1/18-20 Gatwick Road, North Bayswater in Melbourne's metropolitan district and was established in 1999/2000 by owner and Master Distiller, David Baker who wanted to create a business culture and whisky that captured the essence of our Australian spirit. The distillery's very name is synonymous with the gold-rush at the Eureka Stockade, an uprising that helped define our nation's character, with the shovel and pickaxe illustrated on their logo paying tribute to that period in our history, whilst honouring their family name.
"We don't apologise for maturing our whiskies longer than most other Australian distilleries. We do not blend barrels. We only bottle when the whisky in barrel is perfect. And we will only sell the whisky we have when it represents the best of what we can achieve" David Baker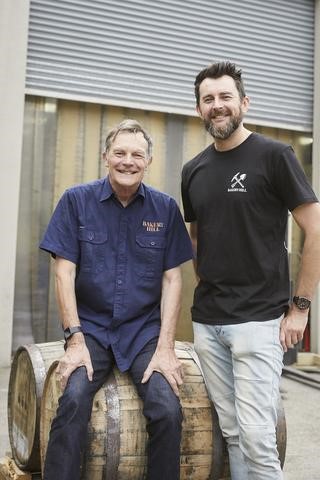 David Baker was a former food scientist who will proudly tell you that he started distilling whisky to prove a point…. "That great single malt whiskies could be made outside of Scotland, and specifically in Australia". 
Not one to go back on his word, David Baker took the proverbial bull by its whisky horns, and for the next 3 to 4 years worked diligently in perfecting his process which resulted in the crafting of three unique single-malt whiskies: Bakery Hill Classic Malt, Double Wood and Peated Malt with his first whisky batches publicly launched at the 2003 Australian Malt Whisky Convention in Canberra at 3 years old.
You may be surprised to hear that Bakery Hill is the oldest, continuously operating whisky distillery on the Australian mainland, but a sample of any of their whisky expressions will dampen that surprise and turn you into a believer, that the producers behind this stunning 'water of life' have been refining their whisky nous for a very long time.
Bakery Hill whiskies are all handcrafted from a single cask, to produce malt of outstanding character and detail. The Distillery has also achieved a 'word' that is often only spoken about in whispers around Aussie whisky circles – Consistency – a rare and difficult feet amongst even the best of Australian whisky makers. Not only has Bakery Hill managed to consistently produce world class whiskies, their name has also spread internationally with a stream of visitors flooding to their distillery each year from France, Sweden, Germany, Russia, UK and the Americas not to mention all the states here in Australia.
"We price our products ethically and responsibly. We do not charge excessive prices just because we can. We choose to price so as to allow as many people as possible to be able to try and fall in love with our whiskies" Bakery Hill Distillery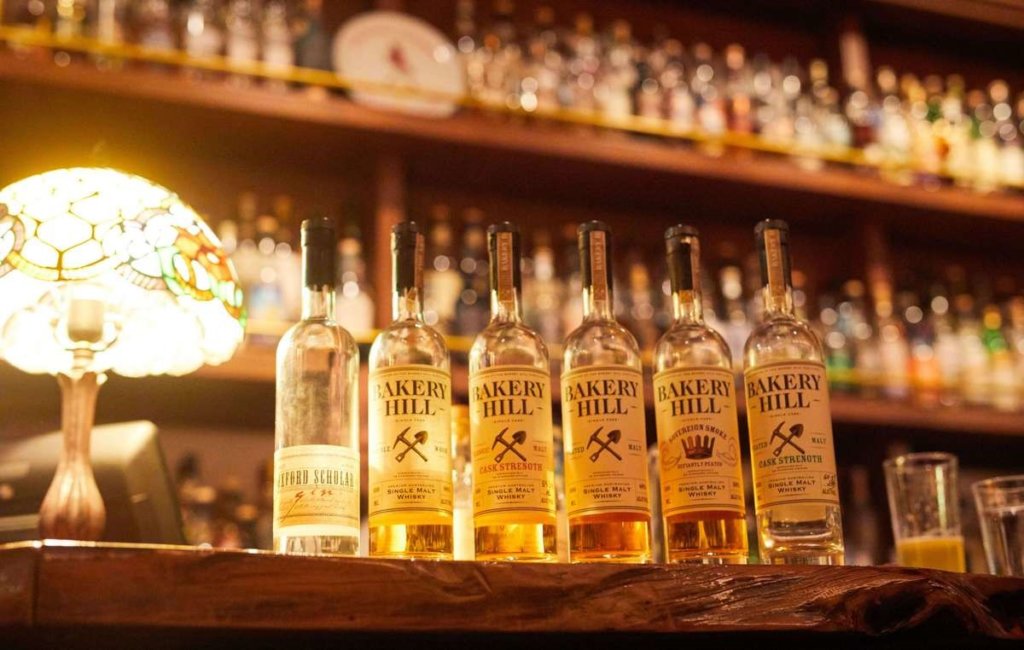 When production commenced in 1999, David was using Australian Franklin Malt but due to supply and consistency problems with this variety, a decision was made to continue using Australian Schooner barley for both the Classic and Double Wood single malt whiskies. Production of the Peated Malt whisky is completed using imported malt from the UK and some New Zealand sourced peat (For the 'A Wisp of Smoke' limited-edition release)
Barrelling at Bakery Hill for their 'Classic' and 'Peated Malt' range is done using select American Oak casks previously filled with Jack Daniels, which have been re-coopered at Heritage Coopers, in Melbourne's Diamond Valley. It's where the fresh 225 litre Tennessee whiskey barrels are dismantled, then the staves are re-bent and shaped into 100L litre barrels which David believes are the ideal size for maturation in Melbourne's differing climate. French Oak casks are also used for the production of their Double Wood style. Either 50L, 100L or 220L casks are used and the greater contact area for the new spirit in these barrels allows for faster maturation giving the malt a wonderfully complex character.
Bakery Hill will be releasing an extended age statement whisky later in the year to celebrate their 20th year producing Single Malt Whiskies in Australia.
Stay tuned for more news soon.
The distillery will also be releasing some very interesting whisky expressions in the near future, jumping out of their comfort zone to offer whiskies with various cask profiles, including a collaboration whisky with Hop Nation brewery in June that is simply amazing. We were lucky enough to have Andrew Baker run through these 'work in progress' whiskies at a tasting prior to the partial lockdowns that included their 20th Anniversary extended age-statement whisky going by the working title of "DB #1". We're all in for a real treat when these expressions are bottled. News will be filtering through soon enough, so best be prepared as they will be limited offerings that will sell out in an instant.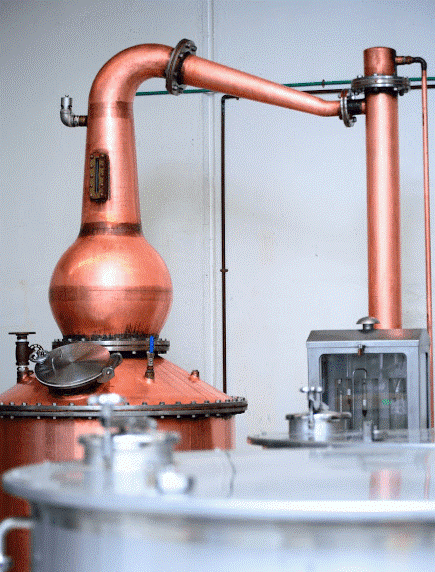 Meet Steve, he's the 1200L copper pot still – A real workhorse at the distillery who pumps out about 4000-5000 litres of new-make spirit per year giving Bakery Hill about 10,000 units (500ml bottles) of yield. Steve's hard work has so far resulted in Bakery Hill having around 200 barrels laid down in their bond store, patiently waiting to become whisky.
David Baker believes the most important element of his distillery is the design of the still, explaining:
"When we decided to set up in Melbourne a great deal of thought went in to the still design. To assist us in this, we went to a number of engineering firms in the UK. It was our opinion that many of these firms have been making stills successfully for a number of generations and their knowledge would provide us with a good starting point. Having selected a reputable company their first question to us was 'what style of spirit would you like to produce?' Every dimension in the still has an effect on the flavour, aroma and body of the final whisky. Having constructed the still, the engineering company even sent out its managing director to supervise assembly and oversee its first batch!"
A closer look at one of our favourite Bakery Hill whisky expression.
Bakery Hill Classic 'Cask Strength' Single Malt Whisky 500ml 60.1%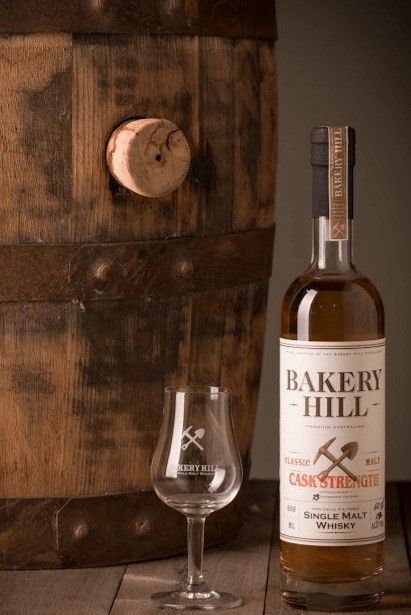 Cask type: American Oak
This Classic 'Cask Strength' whisky is made using Australian Schooner barley, its non-chill filtered and is matured in American Oak ex-whiskey (Jack Daniels) barrels, then bottled without any additional colouring, straight from the barrel at a whopping 60.1%alc
Our Tasting Thoughts
Think oatmeal biscuits, sizzling panned butter, milk bottle lollies and fresh honeycomb on the nose, leading to a warming yet clean palate that bellies the 60,1% abv, bringing milk chocolate, fresh banana, citrus spice and soft malt for a crisp and medium finish.
The freshness of the whisky will appeal to both seasoned afficionados and newer whisky drinkers alike.
Support Australian Small Business – Buy Australian Whisky
2005 was a breakthrough year for the distillery winning a swath of awards including:
Best Small Distillery Whisky of the Year – Jim Murray's Whisky Bible 2005
Trophy for Best Australian Single Malt – Malt Whisky Society of Australia 2005
Gold Medal for Cask Strength Peated Malt – 2005 Malt Whisky Competition, Malt Whisky Society of Australia
Silver Medal for Cask Strength Classic Single Malt – 2005 Malt Whisky Competition, Malt Whisky Society of Australia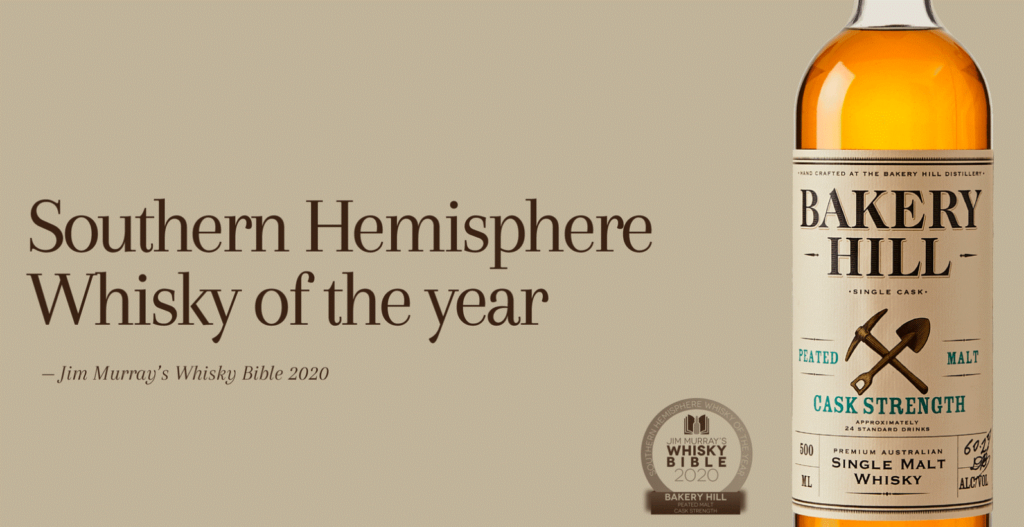 Then came their most recent, major gong winning the Southern Hemisphere Whisky of the year in Jim Murray's Whisky Bible 2020 for their Peated Malt cask strength expression.
Distillery Visits and Activities
The distillery usually hosts whisky events, masterclasses and tastings and is opened for tours by appointment by contacting +61 3 9761 7216 or by emailing info@bakeryhill.com
All these activities have been put on hold due to Covid-19 with Victoria opting to continue to implement strict lockdown laws for a little longer than the rest of Australia. All is not lost though; Bakery Hill have a vibrant website and online store where you can still purchase their whisky and merchandise while helping to support Australian small business in these strangest of days.