Chapter 13 in our weekly series of celebrating Australian whisky takes us 2,850 feet above sea level where 'The Whisky Meets the Wind' at Wild River Mountain Distillery, nestled in the mountains of The Atherton Tablelands in Far North Queensland.
The Wild River Mountain Distillery was established in 2017 by experienced brewer and distiller, Wes Marks and his wife Amy. Located on the banks of the Wild River at Harding Road in Wondecla, Queensland, the craft distillery is one of Australia's highest elevated distilleries, driven by a passion to create world class Australian whisk(e)y, gin and rum on a small batch scale. They're a new player on the Australian whisk(e)y scene with two expressions currently released that we'll discuss in more detail a little later.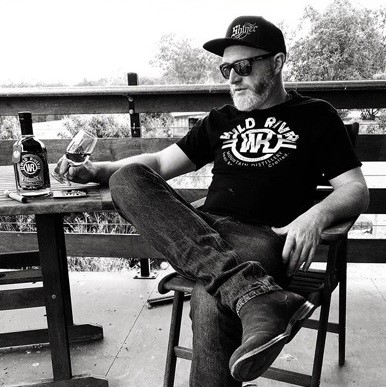 Head Distiller Wes Marks was born and raised on the Sunshine Coast and is no newbie to distilling spirits. A lifetime of brewing, fermenting, yeast selection and home-made stills combined with his career in the agricultural industry both on a commercial and technical level, has helped Wes develop Wild River Mountain Distillery with his wife Amy.
Wes Marks comments:
"Wild River Mountain Distillery is a true-to-heart craft Australian distillery. When we decided to follow a dream and open our distillery, our goal was to create small batch Australian Whisky, Rum, Gin and also corn Whiskey that showcased the true art of a craft distiller and brewer. Our inspiration and drive are gained from true distillation artists that have gone before us that are true to their independence and craft spirit… our aim is to slowly grow our family distillery into a world class business."
At 2850 feet above sea level, the temperature at Wild River fluctuates as much as 25 degrees in a day, falling dramatically at night which has lasting effects on their finished whisk(e)y product. This allows the new-make spirit in the barrel to meld differently than they would at sea level. Distillation of spirits at high elevations also means that alcohol boils at a lower temperature, which in turn aids the distiller greater control over the still, which in hand produces a higher quality, more flavourful spirit. The perfect storm for creating great whisky in our opinion!
The Distillery has released two whisk(e)y expressions so far:
Wild River Mountain 'ELEVATION' Single Malt Whisky 700ml 45%
Australian malted barley, a signature blend of specialty yeast & only the purest of spring water sourced from underground rivers rich in minerals, are the ingredients for Elevation. The Distillery released Batch #1 in 2019 to great reviews which saw it sell out on our website and at the distillery. Batch #2 was just released in May 2020 and has also sold out at the Distillery with a handful of bottles still available on our virtual shelves.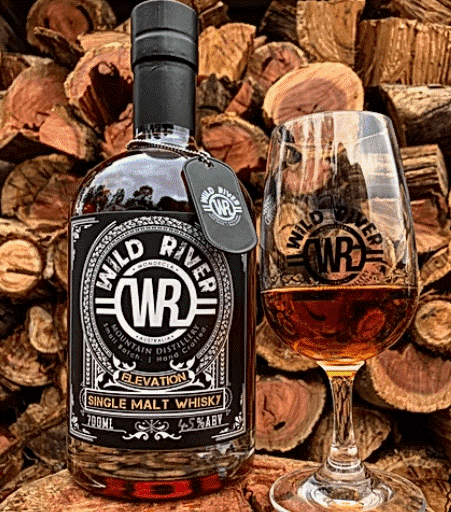 'Elevation' draws its name from its geography. Malted barley is smoked with Australian red gum and then slowly fermented with the distillery's unique blend of yeast creating the signature flavours that are the back-bone of this spirit.
Aged in a combination of ex-Tennessee whiskey barrels and re-coopered Australian red wine Shiraz barrels, ELEVATION is a unique whisky that would appeal to both seasoned drinkers and collectors alike.
Our Tasting Thoughts:
Think orange peel, chocolate covered sultanas, cinnamon buns and Turkish coffee all held together with a soft wreath of smoke.
Wild Mountain River Australian Whiskey (with an 'e') 700ml 45%
Wes has realised a long-held dream with this expression, to create an Australian whiskey in the true Tennessee style, made from locally grown maize (corn). Wes comments… "The rich red volcanic soils of the Atherton Tablelands are renowned for producing some of the best corn in Australia and has the perfect flavour for creating Australian Corn Whiskey"                            Just like the 'Elevation' expression, Batch #1 of this small batch Australian whiskey was released in 2019 and sold out on our website and at the distillery almost immediately. Batch #2 was just released in May 2020 that yielded 80 bottles and has also sold out at the Distillery with a handful of bottles now available on our virtual shelves.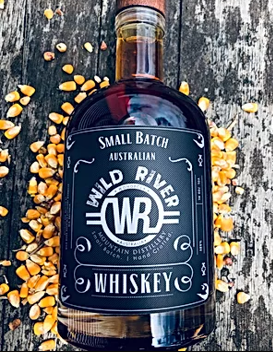 With a mash bill of 40% corn and 60% barley, the whiskey was aged for 2 years in a re-coopered 50L ex-shiraz American oak barrel.
Our Tasting Thoughts:
We tip our hats to Wes's take on Tennessee Whiskey with this expression. It strikes all the right notes of rich caramels, buttery custard and old leather with the added layers of baking spices and oak, leading to a youthful kick that is more pleasing than detrimental. No wonder it's a sell-out at the distillery – with a fantastic price point to boot.
"Start small think big, seek inspiration and remember your roots" Wes Marks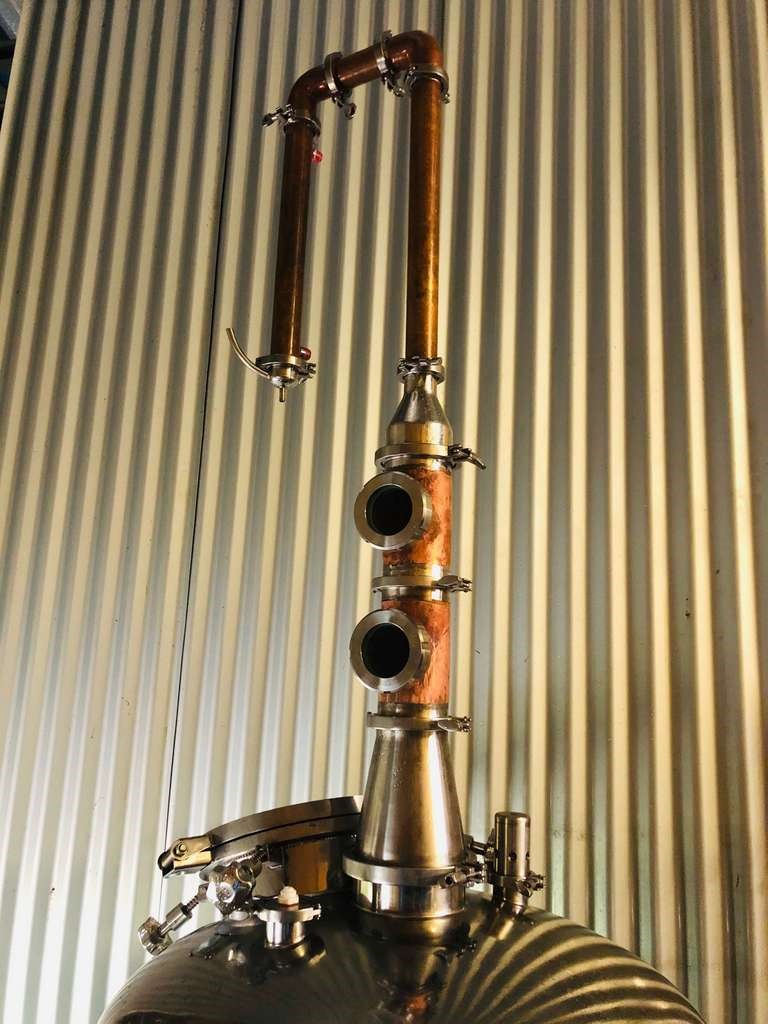 The distillery practices longer, slower fermentation that draws on the flavour of the grains and run their 200L Modular still slowly to ensure only the finest of hearts are collected for their spirit.
Chatting with Wes, he comments:
"I use this still for my stripping runs then cumulative spirit run. Not the prettiest looking still but I have designed it like this to maximise copper contact for all the distillate as soon as it leaves the boiler. The height I believe helps in producing a cleaner spirit which is the overall goal. I also use this design as I can easier remove copper sulphate residue that builds up easier and more regularly which I believe is important. I configure it to a four-plate column still as well as make my own high proof neutral alcohol for my gin. We have only started small and are looking to upgrade our still in the next 12 months sticking to the same configuration. We are true small batch producers and it is definitely a lot of work on this smaller still"
The Distillery initially started with only 100L of Whisky in the first couple of years as they wanted to see how it aged compared to their smaller ageing trials. Hindsight has proved that they should have produced a lot more, so this year, Wes is aiming for around 600L of single malt whisky in a combination of barrels sizes and wood. On top of that, the distillery will be producing another 400L of Small Batch Whiskey (music to our ears 😉). The next batch of Tennessee style whiskey is currently ageing in a new 200L American Oak barrel and will be a true 'Four Grain' whiskey as Wes has added rye and wheat malt, as well as his standard corn and barley to the mix. They're also aiming to produce around 1000L of rum this year that will be aged in 200L ex Bourbon barrels.
The distillery currently has about 12 barrels in their barrel room of various sizes and by the end of the year, they should have around 20 barrels. Their next Four grain small batch whiskey is due in July 2021 with their single malt 'Elevation' expression due around August 2021. The capacity is not ideal but the distillery preferred a more cautious approach in the early years as they didn't want a barrel room full of whisk(e)y they were not happy with. They're now upscaling production as they have found the sweet spot in how their whisky ages.
The Wild River Mountain Distillery were looking at opening their doors by appointment only for private tasting but Covid-19 restrictions put those plans on the back-burner for now. So, while we're all waiting for their next batches of delicious whiskies and rum to come of age, show some much-needed support and peruse their online store where you'll find a great range of Gin and apparel available with their 'Black Dog' Australian moonshine and much anticipated Ghost Gin soon to hit their virtual shelves as well.
All of us here at The Old Barrelhouse are looking forward to watching Wild River Mountain Distillery evolve and thrive in their spirits journey, beating to their own drum with expressive artisan whiskies, gin's and rum while maintaining their ethos of being a small-batch, true-to-heart, craft Australian distillery
 The Old Barrelhouse