David K
When it comes to unique whisky and thinking way outside the box, one of the first names that pops into our whisky muddled minds is Bruichladdich. The Bruichladdich Distillery was built by the Harvey brothers in 1881 and sits on the Rhinns, opposite the western shore of Loch Indaal on the isle of Islay in Scotland.
Bruichladdich have effortlessly blurred the lines of whisky making throughout the years with various releases without compromising legislation, their core values or sense of terroir – so when we first came across this rare bottling of Bruichladdich X4 + 3 (63.5% ABV) a fair few years ago, we just knew we had to source it, sample it and even stock it – such was our curiosity. The name Bruichladdich X4 + 3 basically means it was distilled 4 times and then aged for 3 years. "Simples" 😊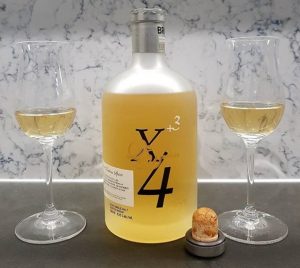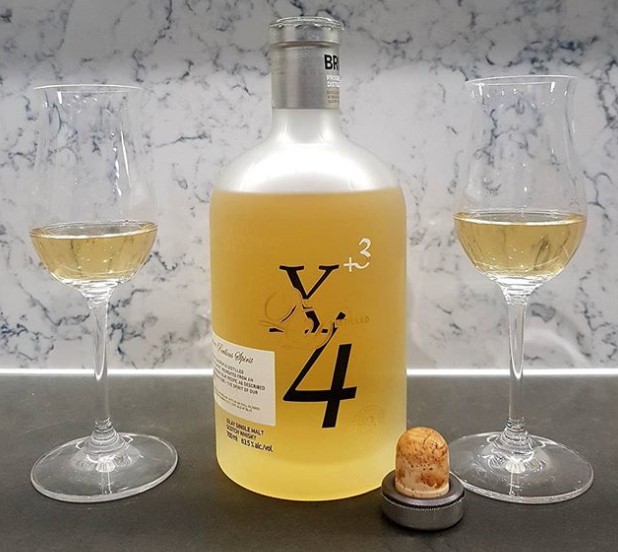 Having come off the stills at a brain smashing 90% ABV, it was then, as mentioned aged for 3 years in Bourbon/Quercus Alba American White Oak making this quadruple-distilled experimental revival of usquebaugh-baul, the 'perilous spirit', officially whisky. The occasion also marks the first official quadruple distilled single-malt whisky release in centuries and rumour has it that the first time Master Distiller Jim McEwan distilled the spirit in 2006, he nearly blew the roof off the distillery. Wooooshka!!! It packs one hell of a punch and is definitely not for the faint hearted or unsullied palate. Released in 2009 in very limited quantities, it's a rare and unique expression from the masters of progressive distilling.
The Old Barrelhouse Tasting Notes.
NOSE: Lots of almonds up front with vanilla and a sweetness similar to the white ports of Mudgee (Australia) followed by some citrus/grapefruit – Quite fresh and vibrant but lacking the alcohol assault I was expecting at 63.5%alc. Definitely different though.
PALATE: Woah, we're really cooking now – hot as hell and very dry. Could strip the chrome clean off a door knob I kid you not, 😉 Huge pepper notes yet really clean. Poached pear comes through accompanied by a synthetic flavour that is quite peculiar. Youthful and crisp, a real mixed bag.
FINISH: The finish is scorched earth – blessed by the Dark Lord Sauron himself. Lots of hot spice. The dry fallow layer returns and lingers fading back to the initial nosing of sweet hazelnuts.
Water will definitely open this pour up nicely but that will have to wait for another day and another review.
It may not be an everyday dram but it will definitely be the life of any party and take centre stage in many tastings and conversations – Congratulations Bruichladdich for bottling and releasing such a unique dram – Progressive distillers at the top of their zany game.