Home of Award-Winning Tasmanian Whisky
Chapter 1 in our weekly series of highlighting Australian whisky takes us to Tasmania's Adams Distillery, which was established in 2015 by two mates, Adam Pinkard and Adam Saunders. In 2016, they met the owner of Glen Ireh Estate (35 Drummond Street Perth, Tasmania), who agreed to have them build the distillery on his sprawling acreage. Bernie, the property owner was so impressed with Adams & Adams business plan, he also became an equal partner.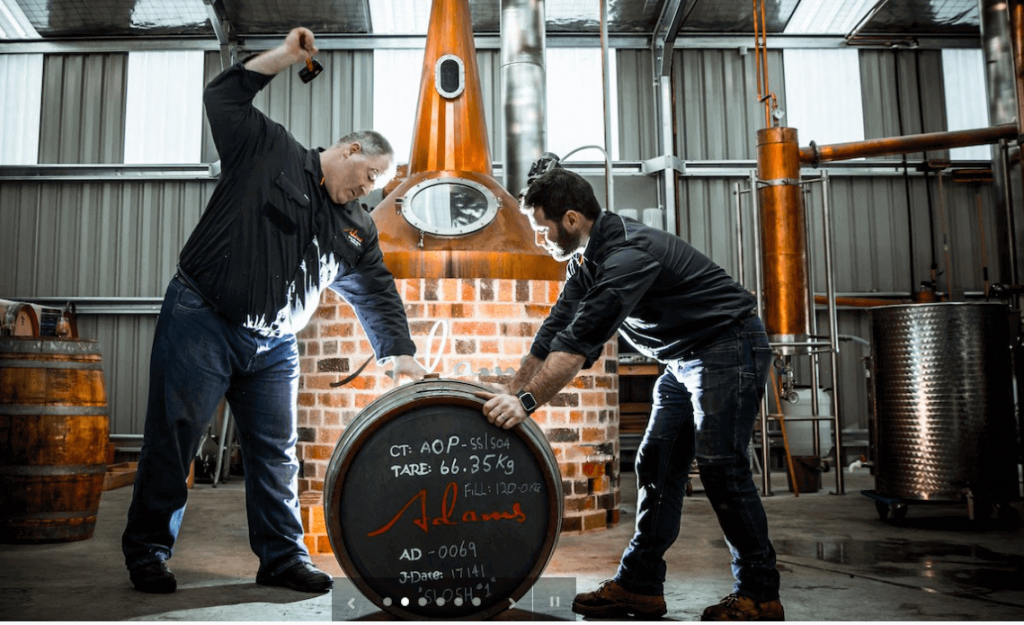 Now fast forward four short years to 2020 and after a multiple stage expansion plan, the distillery now has the capacity to produce 1,000,000 litres of whisky a year, with a first-stage 800L per day spirit production capacity. To add to the Adams story, three paddocks at the Glen Ireh Estate have also been planted with 140 acres of two-row Westminster barley. If the barley reaches malt one standard, they will have the ability to make around 40,000L of estate grown Single Malt Whisky.With multiple single malt whisky releases already on the market, the sky's definitely the limit as Adams Distillery is equipped to be a real player on the world stage.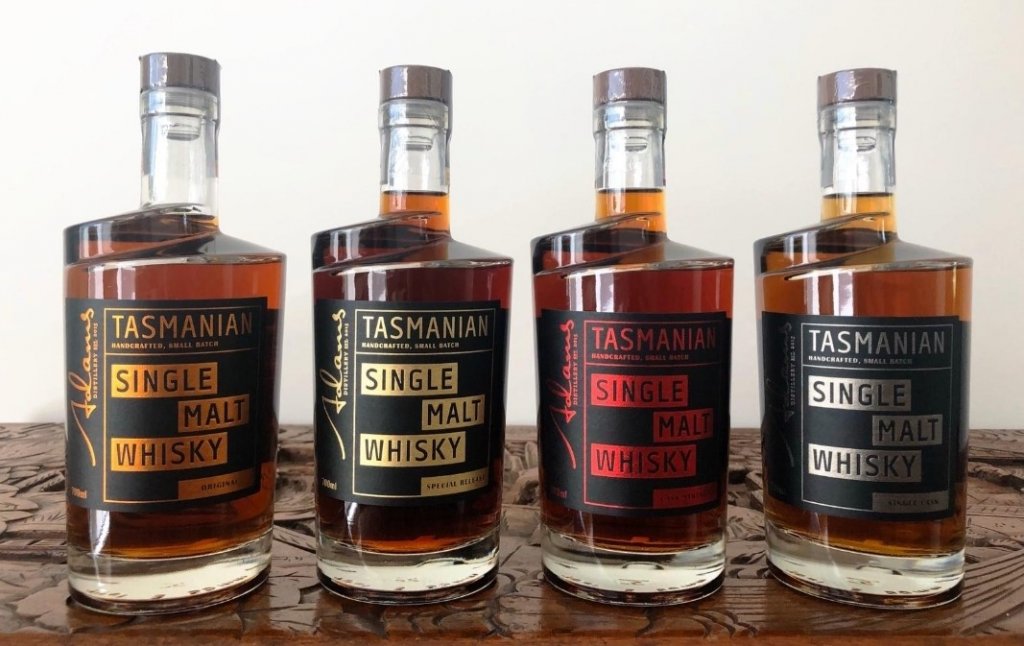 The Adams whisky portfolio includes their 'Original' collection of Port, Sherry and Bourbon cask whiskies, various 'Single Cask' expressions including Pinot Noir and Sherry cask whiskies, their 'Cask Strength' releases and a current 'Special Release' that is a Lightly Peated Virgin Oak (Brandy/Rum Finish). All their whiskies are bottled at 700ml with a very competitive price point ranging from $150 – $250.
Tours of the distillery is strictly by appointment only and all enquiries should be directed to: tours@adamsdistillery.com.au
For more information and in depth analysis of their whisky expressions – you can visit our range here: https://theoldbarrelhouse.com.au/product-category/australian-whisky/adams/
David MK