Chapter 3 in our weekly series of highlighting Australian whisky brings us to Devils Distillery, which is located at 1 Gormanston Rd, Moonah-Tasmania, right in the middle of Hobart. The distillery was founded in 2015 by Rocky Caccavo and along with head distiller, Brian Hinson, they produce the finest hand-crafted spirits and liqueurs using Tasmanian barley, water and produce.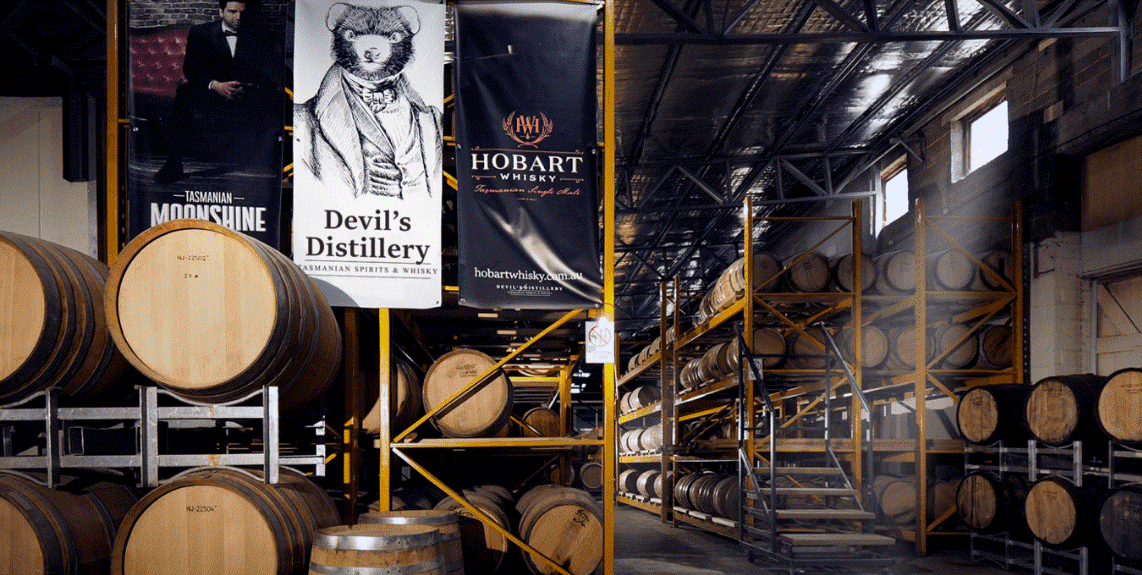 "Tasmania's prevailing winds are westerly and unimpeded by land, as they cross thousands of kilometres of the Southern Ocean"
These unsullied winds provide the partially mountainous island State with extremely pure air and rainfall. These attributes and our cool temperate climate allow Tasmania to grow extremely good varieties of malting barley.
Barley
Devil's Distillery uses a Tasmanian grown malt barley variety known as Westminster. For their regular and fresh requirement, this barley undergoes early germination at Cargill's Tasmanian malthouse near Devonport. It is then gently kiln dried at low temperatures to stop further germination and the seed acrospires are removed. This low temperature treatment maximises the percentage of the enzyme amylase, which they later use to convert the seed's endosperm stored starch to maltose/glucose. The barley seed in each carefully measured batch is freshly milled in their distillery, then progressive hot water soaks/sparges dissolve the amylase and starch. Once cooled, these sugars provide the food source for their preferred yeast.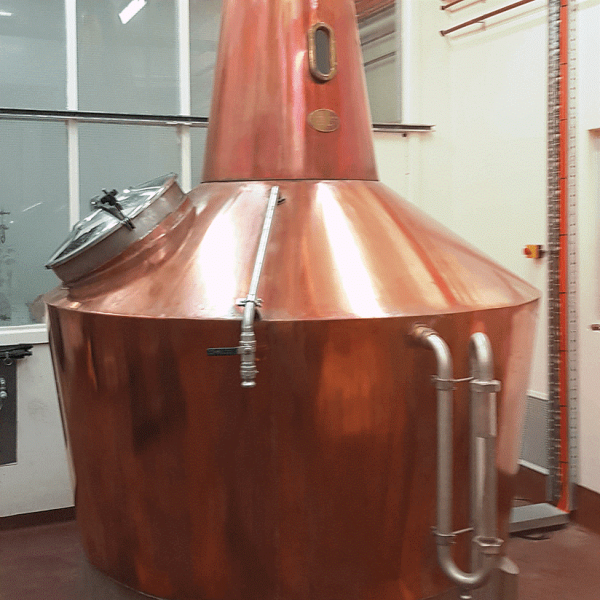 Still
The first production batch of single malt is then put through through a Peter Bailly designed and built 1800 litre capacity copper pot still. After this first batch, comes the requirement to always reproduce this first batch of "hearts" separation standard. The distiller maintains that the taste of the malt spirit hearts out of the still's condenser is fundamental to producing a good whisky, as cask maturation is just a later embellishment!

Their Hobart single-malt whisky casks are medium charred American oak ranging in size from 20 litres to 40 litres for their first-year production, followed by 80 litre fills and now 100 litre capacity casks. The finishing casks are predominantly European oak, which previously held fortified wines. The 'new make' is rested in casks that have been specially selected by their cooper, Adam Bone at his Tasmanian Cask Company for a minimum of 2 years.
Hobart whisky comes in a variety of casks and finishes, from ex bourbon casks and ex-port cask using American oak and French oak casks, to Pinot, Botrytis and even Stout cask finishes just to name a few. For more information and in depth analysis of their whisky expressions – you can visit our range HERE!
The  Old Barrelhouse