Chapter 9 in our weekly series of celebrating Australian whisky brings us to the one and only, Martin 'The Kid' Pye. A third-generation pharmacist, and a first-generation distilling legend.
Founded in 2015, Riverbourne is a boutique distillery located at 986 Wild Cattle Flat Road Jingera, NSW 2622. It's where Head Distiller, Martin Pye and his wife, Eileen tend to their rural property and run their distillery, mashing, fermenting, distilling and ageing their small-batch range of boutique whisky and rum. The distillery is based at the head of the Molonglo River, (feeding Canberra's Lake Burley Griffin) and is fed by natural springs at an altitude of 1000 metres. This gives the Riverbourne Distillery an environment similar to many areas of Scotland.
Martin is a dear friend of The Old Barrelhouse, a straight shooter with a wealth of knowledge, there are no false pretences with his character, what you see is what you get, something we find damn refreshing in this ever changing world. He's a third generation Pharmacist who studied his craft under the tutelage of Dean Jackson from Redland's Distillery in a course designed by Bill Lark, the godfather of Australian whisky. Adding to this acquired knowledge, Martin also studied microbiology, biochemistry, chemistry and mathematics. Such experience has given him an edge and a unique skill set of skills for a distiller who possesses a deep understanding of the processes involved in making the world's finest spirits.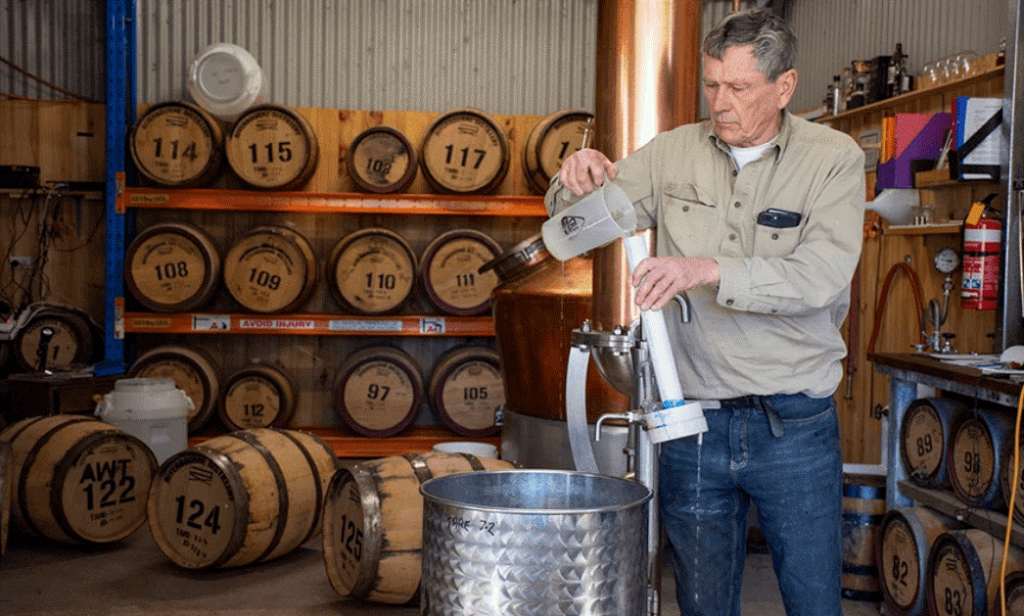 "It's like angels dancing on your tongue"
Martin describes his whisky as "angels dancing on your tongue" and you'll get no disagreement from us, he has some stunning releases under his belt with his current peated and unpeated new-make spirit said to be the best of the lot. He's meticulous in his planning and every stage of his Riverbourne whisky evolution has been tried, tested and refined for years to produce the quality spirit he's distilling today. He's also, happy to lend his expertise to many other up and coming distillers with some even crediting Martin as their mentor.
The distillery mostly uses two types of barley, a heavily peated Scottish malt, and Voyager malt from NSW and then relies on their workhorse, 900L copper-pot still named Tilly, to work her magic and produce quality new-make spirit. Riverbourne single-malt whisky barrels range in size from 25 litres to 50 and 100 litres with plans to move up to 200 litres as well. The finishing casks are predominantly French Oak with American Oak, which previously held fortified wines and bourbon.
A closer look at one of our favourite Riverbourne expression.
The Riverbourne Enigma Single Malt Whisky 500ml 63.4% alc
Cask strength release that yielded 100 bottles
Cask type: Vintage Port
Cask No: 21
Distilled:28th of August 2016
Released: 30th of August 2019
This premium creation from Martin Pye is called 'Enigma' – a name he only uses to describe his exceptional cask releases. Aged in old 60L Port barrel,
Martin gave us immediate access to this expression after he showcased it at the 2019 Sydney Whisky Fair for the very first time. The response was huge with the Enigma selling out within 3 sessions.
Our Tasting Thoughts
NOSE: Lots of dark fruits and mint give way to subtle plumes of smoke.
PALATE: Viscous and buttery with sticky dates and manuka honey followed by peat that balances the palate perfectly.
FINISH: Medium, with more dark fruits that compliment a warm, smoky finish.
Support Australia – Buy Australian Whisky
Canberra Markets and Distillery visits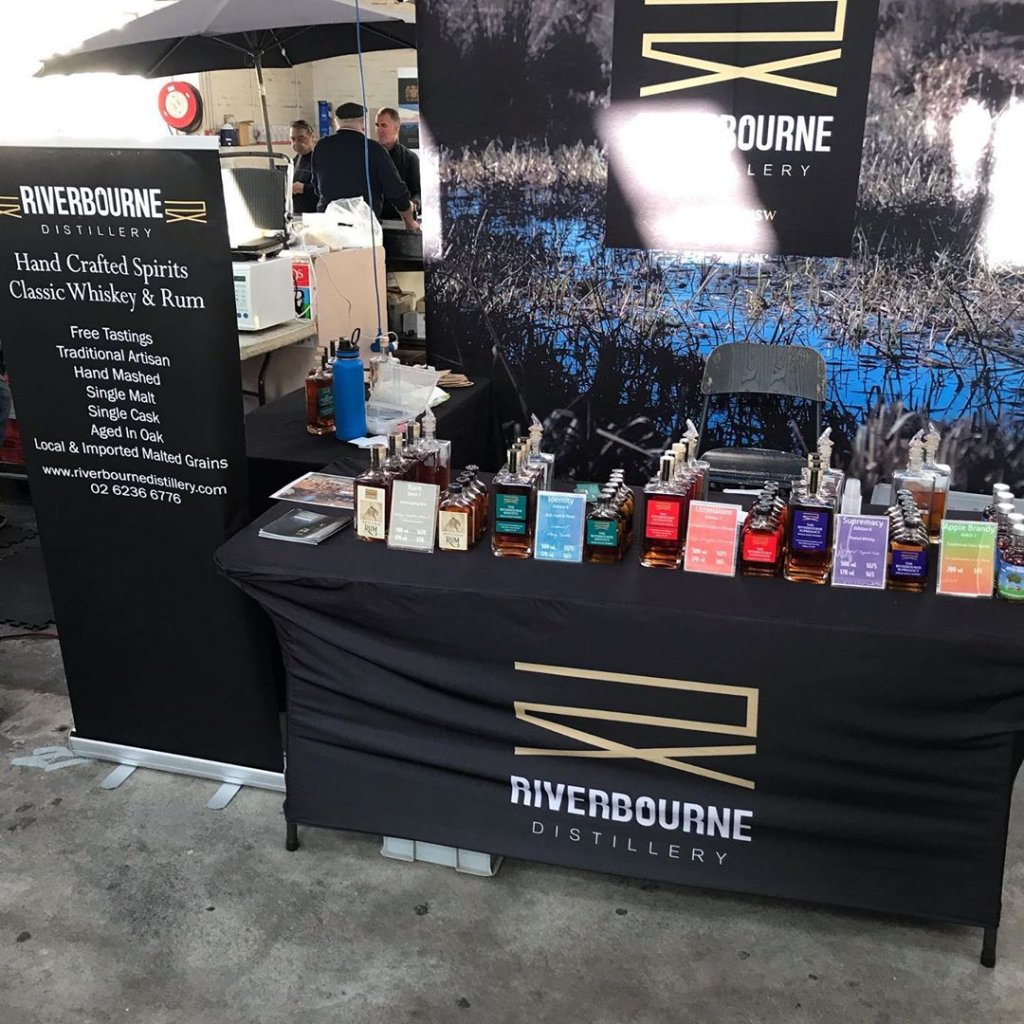 Martin offers arranged visits to his distillery and you'll often find him and his Riverbourne stall set up at the Old Bus Depot Market in Canberra and various other markets around the ACT on Sundays, where he educates the public on distilling and sells his range of whiskies and rum. Although Covid-19 has put a stop to these income streams, the good news is, all current Riverbourne expressions are available to purchase from the Riverbourne website shop.