Chapter 8 in our weekly series of celebrating Australian whisky takes us to Josh Walker's distillery and eatery just 16km inland from the famous Twelve Apostles in the tiny town of Timboon, Victoria.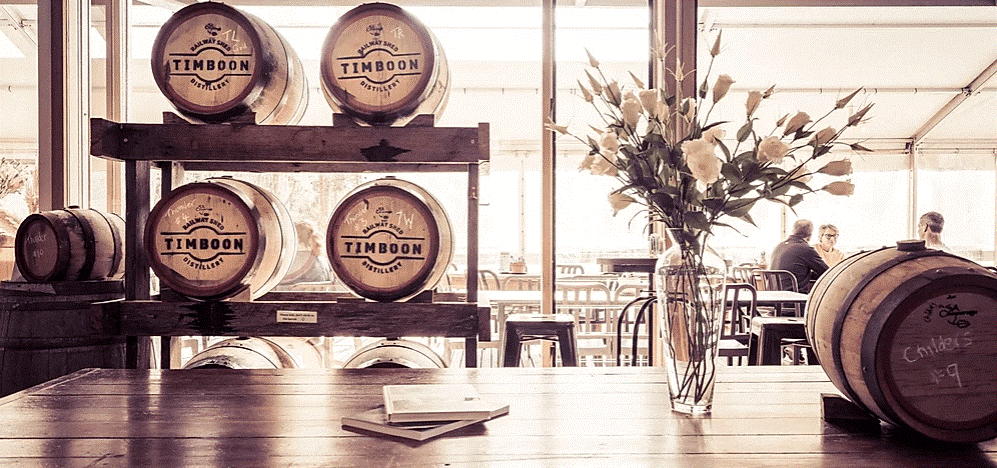 Established in 2007 by Josh Walker, the Timboon Railway Shed Distillery is located at 1 Bailey Street Timboon, 3268. The distillery is set up in an old railway shed and produces an array of spirits and liqueurs, including single malt whisky. Inspired by the local history, Josh Walker has set out to make Timboon famous once again for its high-quality whisky with the distillery paying tribute to the colourful history of illicit distilling in the area dating back to the 1800's and 1900's.
Josh's inspirations are the great single malts of Scotland and the Isles, so it's only natural that his own whisky is made to the same time-honoured traditions.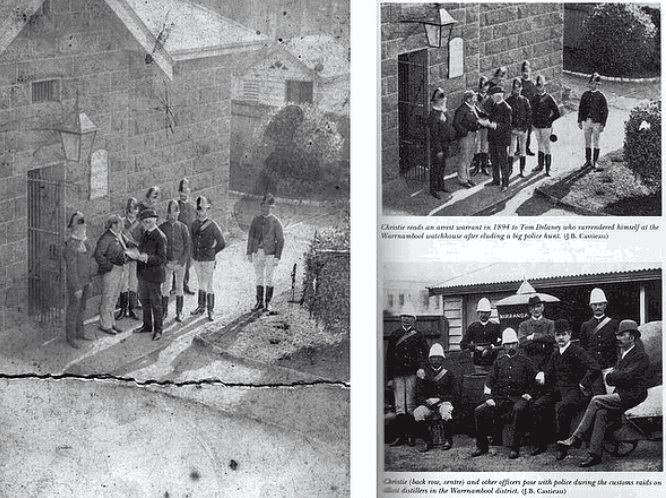 In the 1890's, a bootlegger named Tom Delaney was head of an eclectic group of illicit distillers known as the "Nirranda Distillers" and he was one of the most notorious distillers in the Timboon district producing 100 gallons of high-quality whisky each week at the peak of his powers. He labelled it 'Mountain Dew' and facetiously put the official Government stamp on it. Eventually, the powers that be decided to wipe out the illegal trade and employed Detective Inspector John Christie (a one-time personal bodyguard of HRH Prince Alfred) to stamp out the practice of illegal distilling around the south-west coast of Victoria by bringing down the infamous Nirranda Distillers led by Tom Delaney. Christie disguised himself as a travelling tinker as part of his mission to catch out Delaney and his crew, however, the assignment came to a head with shots fired and the distillers escaping. For years, bottles of Mountain Dew continued to mysteriously emerge across the district and the locals' taste for a good single malt is still very much alive today.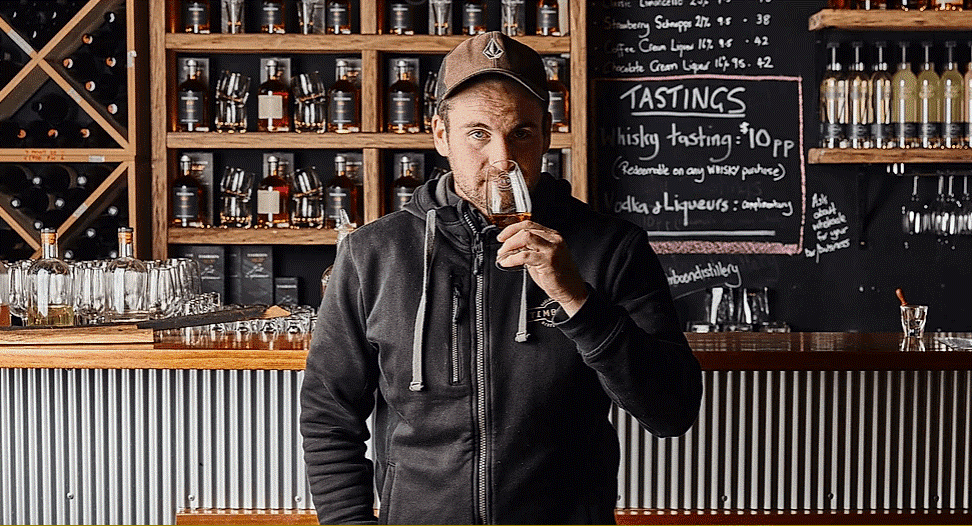 The Distiller
Josh Walker grew up in Timboon with a keen eye on enterprise at an early age having started his own farm contracting business at 17-years-old. A few years later, his passion for whisky led to the purchase of his Distillery, and his thirst for learning had him travel the well-worn whisky paths across America and Europe researching and studying the art of distilling from experienced old-hands in the trade. Fast forward to 2020 and Josh is now a respected member of the rapidly growing Australian single malt distilling industry, making award winning whisky.
The distillery is a real family affair, with Josh's sister Sarah, working as his co-distiller and his wife Caitlin and other family members involved in all aspects of the distillery operations. In 2020, Josh launched 'A Beckett's Creek Cooperage' which is headed up by cooper Heath Mason, who happens to be Josh's father-in-law. Josh also collaborates with the Queenscliff and Apollo Bay distilleries who make delicious gins in their own right. And if that's not enough, he also breeds his own grass fed, black angus beef which is used in the distillery kitchens and is also available in fresh and frozen take home packs from the distillery.
Making true small batch, Australian craft whisky on site since 2007.

These days, the micro-operation is doing it the right way with the blessing of local authorities, producing whisky of quality and not quantity. Along with stand-alone whisky expressions, the distillery also has two permanent lines of single malt whisky. The 'Governor's Reserve', which is limited to 3 releases each year (Next one due on the 20th of May 2020) and 'Christie's Cut' which is their premium cask strength. They use American Oak and French Oak with a variety of casks including bourbon and port. Timboon is a true single malt whisky with malted barley the only grain ingredient processed into a wash by a local brewery. Josh has also just installed a 1650lt wash still that will have production ramping up in the coming months.  All their whisky is made in a beautiful and robust 600 litre, Knapp Lewer copper pot still, made in Hobart, Tasmania. The still operates six days a week; bubbling, steaming and producing new make spirit for all to see under the watchful eyes of Josh and Sarah.
A closer look at one of our favourite Timboon expression.
Timboon Railway Shed Christie's Cut Cask "Toner 2" Australian Whisky 500ml 60% ABV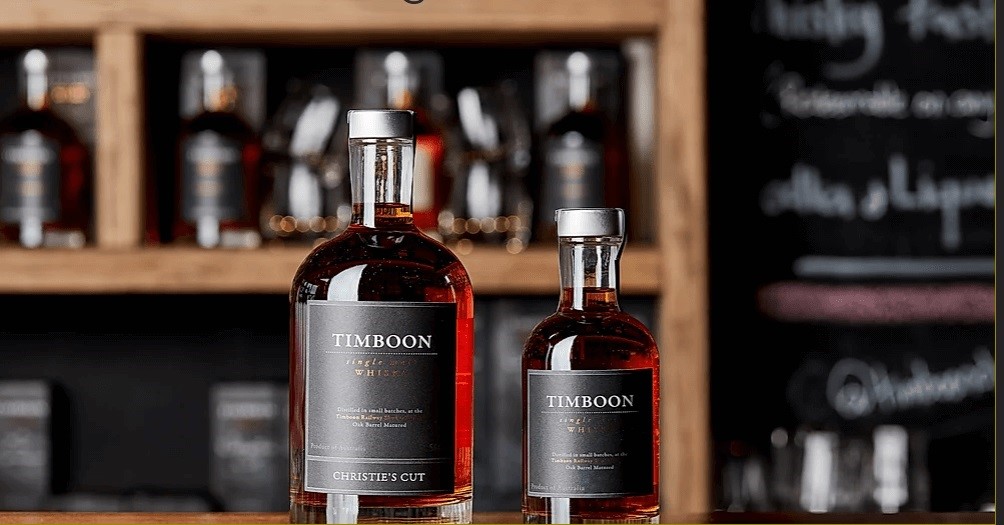 Cask Strength
500ml: 60%alc
Age: 5-year-old
Region: Timboon, Victoria
Cask type: French Oak Port Barrel
Distilled: 03.09.2013
Bottled: 09.01.2019
"Christie's Cut" is Timboon's very own premium, cask strength whisky and their second permanent line named after the famous Detective Inspector John Christie who was chosen by the Government to stamp out the practice of illegal distilling around the south-west coast of Victoria in the 1890's by bringing down the notorious Nirranda Distillers led by Tom Delaney.
Our Tasting Thoughts
The whisky packs a real Aussie punch. Aged for 5 years in a French-Oak Pyness Port Barrel and at 60%alc, it's rich and bold, loaded with stewed fruits, old leather, sticky dates, pecans and Sara-Lee chocolate cake. Add a little water and the spirit opens up like a bouquet of roses.
Support Australia – Buy Australian Whisky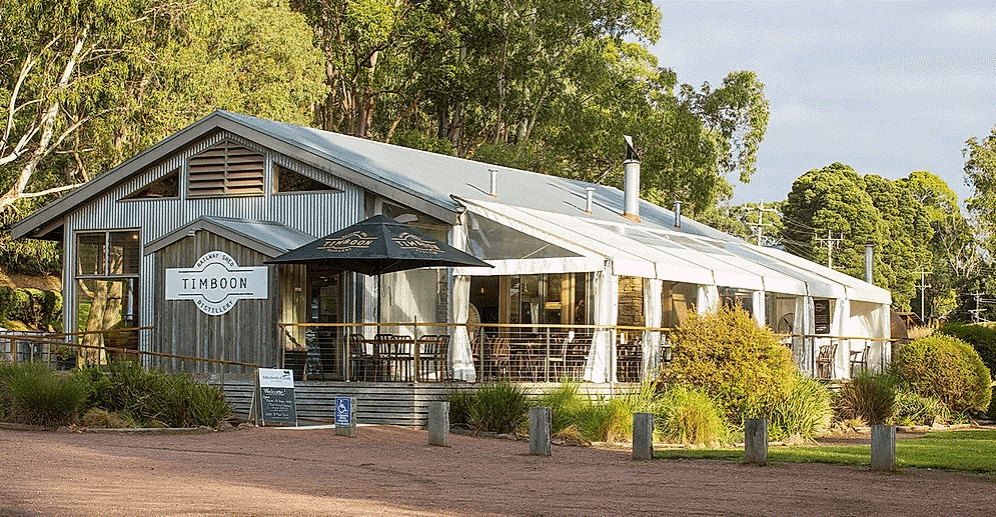 The eatery and cellar door are usually open 7 days a week from 10am-4.30pm with lunch served between 11.30am-3pm. The distillery offers a smorgasbord of artisan spirits, local produce and organic treats with both group/shared menus and À la carte delights. There's also local coffee, house made cakes, cocktails, local wine and ice-cold beer available.
Of course, due to current circumstances, these services are almost at a standstill with the Distillery opened from 10am till 2pm for pickups and take-away essentials only. Nothing stops us showing some true Aussie support and perusing their virtual shop where you'll find a vast array of products from whisky, limoncello, snake track vodka and chocolate liqueur, to their chic apparel and glassware. Timboon is also offering FREE SHIPPING on all their whisky and liqueurs to sweeten the deal.  
Where to purchase
Access Timboon Railway Shed Distillery website HERE!
You can also view our Timboon Distillery selection HERE!
 The Old Barrelhouse