Following on from the History of Whisky Part 2. 'The 18th-19th Century'
The 20th Century to Present Day
In 1905, Islington Borough Council (the local authority for the London Borough of Islington in Greater London) triumphantly prosecuted two whisky brokers for selling poor quality whisky that was not of the nature and substance demanded. That verdict went to appeal and was ultimately settled around the time of World War I by the creation of the Immature Spirit Act of 1915, which stated that "whisky must be matured in casks for a minimum of three years". This rule remains in force today which is a legislative thorn in the whisky industry's side as it does not apply to the maturation of any other spirit been produced. This act was further advocated by David Lloyd George, the Chancellor of the Exchequer which was, and still is, a political office responsible for Britain's money and economy.
David Lloyd George was a teetotaller who boldly declared whisky to be a deadly scourge on the people. He increased the fee to obtain a Distillation Licence in the 1909 budget and then brazenly used the 1915 budget to increase the duty payable on whisky by 33%. I guess he was no different to our current day politicians who use legislation to further their own agenda while dictating to us, the people, how to live. ☹ –  Of course, his actions enraged the scotch whisky industry at the time, but the worst was yet to come.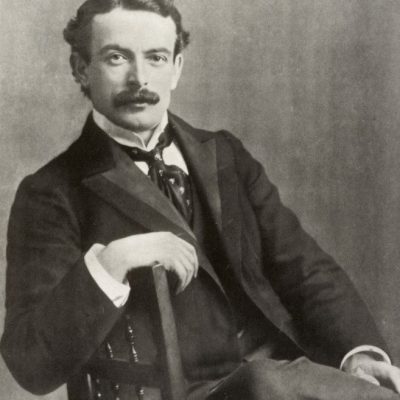 During WWI, scotch whisky distilleries were closing in droves to safeguard their barley crops due to food shortages. A ban was placed on whisky exports in 1917, and then in 1918, whisky was used as a pawn to increase War revenues with the Exchequer increasing the duty on whisky by 100%. After the war, distillers anticipated a new dawn where they could rebuild the industry but instead were met with further constraints and increases in whisky duties. Then, during the 1920's – the Temperance Movement became a major influencer in Britain. The Movement criticize alcohol intoxication, promoted teetotalism and used its political influence to press the government to enact alcohol laws to regulate the availability of alcohol. Around this time, the USA also introduced prohibition banning whisky imports. Whisky production came to a standstill once again during World War II, and by 1945 the scotch whisky industry had experienced 45 years of devolution caused by three wars, the Temperance Movement, US prohibition, shackling legislation and taxation.
Then finally the 1960's arrived, which saw the beginning of construction and major expansion in the whisky industry. Many distilleries that were mothballed, re-opened while other distilleries were modernised, extended or otherwise re-built – Marketing departments were introduced, computerisation and efficiency came to bear and unification was inevitable and good for business. Distilleries changed hands or were consolidated into groups by multinational companies such as Suntory and Pernod Ricard. United Distillers came to the party eventually owning over 60 distilleries and names like Diageo and Bacardi came to be household names.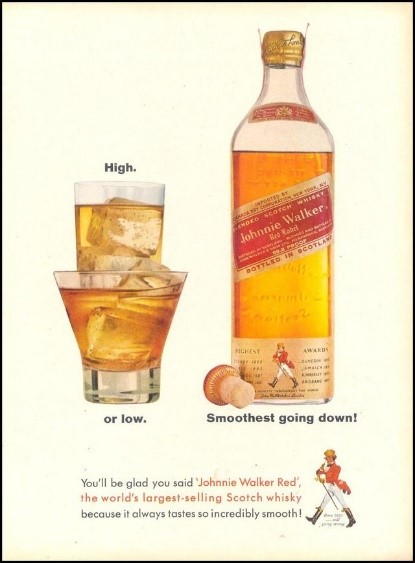 It was then in the late 1960's that William Grant & Sons who owned the Balvenie and Glenfiddich distilleries made a decision that would once again change the face of the scotch whisky industry. Fearing for their independence in a climate of huge mergers and multinational buying power, they decided to reserve some of their whisky stock for the international sale of single malts. This proved to be a real stroke of genius that led to the revival of single malt whisky that grew in popularity through the 80's and 90's.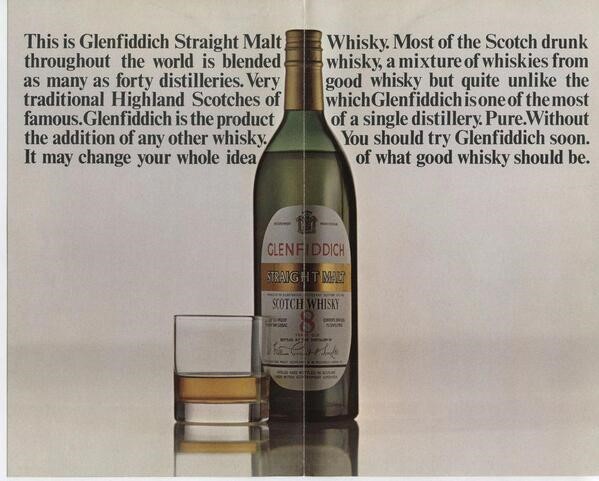 Up until the late 1990s, the true potential of scotch whisky and American bourbon whiskey was never realised due to the lack of freely accessible information and the unforgiving reputation of whisky been an old man's tipple – but then the internet arrived! Like an unstoppable force, the internet entered mainstream culture and almost overnight, the world was everyone's knowledge-seeking oyster allowing consumers to access endless amounts of information on whisky distilleries, brands, production, prices, etc. Memories of a shackled past were finally put to rest and whisk(e)y volumes simply exploded resulting in considerable investment in infrastructure and production to raise capacity world-wide. By 2012, exports in scotch whisky had increased by almost 90% from 2002 and the industry was contributing over £4.25 billion to the UK economy and supporting around 35,000 jobs. The USA was the largest market for Scotch whisky (£655 million), followed by France (£535 million). Now, in 2018, demand for quality scotch whisky world-wide is so high that mothballed distilleries are reopening, case in point is the (Diageo owned) Brora Distillery that was mothballed in 1983 with whisky production scheduled to start in 2020. Plans are also a-foot at Ardbeg (Islay, Scotland) to build a brand new Still House to allow for two more stills and a new boiler room basically doubling their whisky capacity. If all goes well, work will begin this year for completion in 2019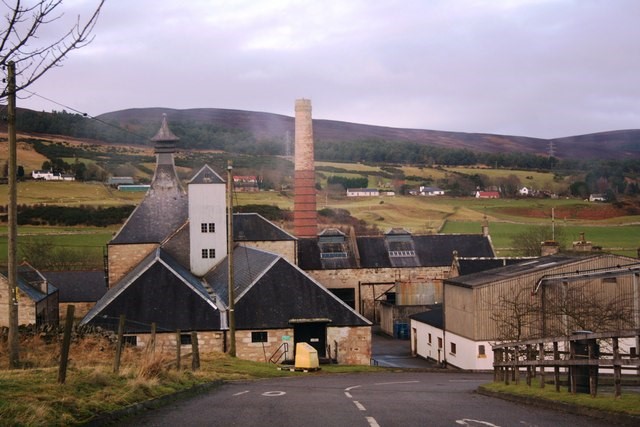 Japan
In 2010 – the wheels of the Japanese whisky revolution began turning. Yamazaki 1984 was crowned "Supreme Champion Spirit", the highest award possible, at the 15th International Spirits Challenge. In the same year, at the Icons of Whisky Awards, Suntory then won the "Whisky Distiller of the Year" award. These achievements were unfamiliar to any Japanese company and the international whisky market started to take notice.
Then in 2014 at the International Spirits Challenge, Suntory was named distiller of the year for the 4th time and the 3rd year in a row which was proof that their whiskies were on par with anything Scotland had to offer. Then in 2015, respected whisky aficionado and author, Jim Murray, named the Yamazaki single Malt 'Sherry Cask' 2013 the 'Best in the World' for its delicate sweetness and fruity notes – And as we're all aware by now, the rest is history!
But such popularity unfortunately comes at a price. Japanese whisky sales skyrocketed leading to massively inflated pricing, age statement whiskies went up by 200%, even more in some cases and Japan couldn't keep up with demand forcing them to release NAS (non-age statement whiskies) while we all wait for their future releases of age-statements. Come 2018, The Japanese Whisky Revolution is well and truly here with a fury akin to a hurricane with world-wide demand at an all-time high.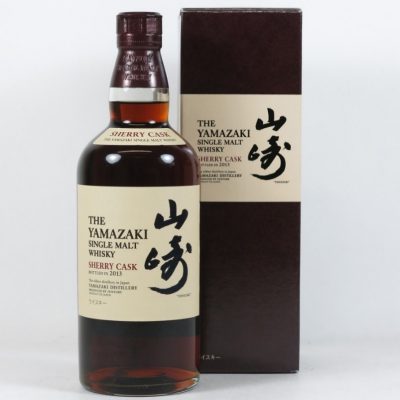 Australia
Australian whisky is also gaining world-wide recognition with approximately 120 distilleries currently in operation in 2018 with 32 of them in Tasmania where the water, barely and peat are perfect for whisky making. The Australian single malt renaissance was kick-started here by the pioneering Bill Lark who is also known as the 'Godfather of Australian Whisky' who first opened his distillery in 1992 in Tasmania paving the way for all others. Most distilleries are small and even micro operations but brands such as Sullivans Cove, Starwood, Lark, Limburners and Hellyers Road, (just to name a few) are winning some major awards on the world stage for the impeccable whisky they're producing. Could the explosion of Australian whisky be the next Japan, albeit on a smaller scale? Only time will tell! 😉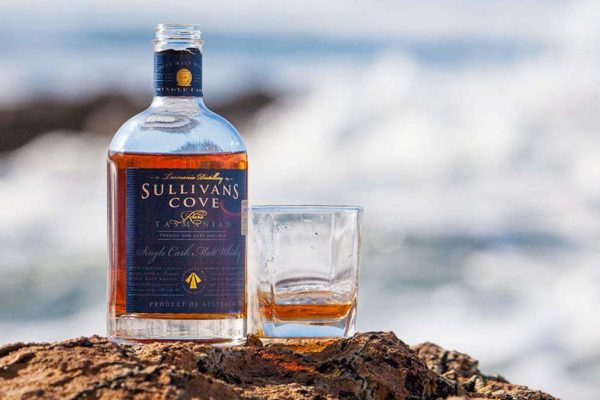 The following current scotch whisky information is courtesy of: www.scotch-whisky.org.uk
The below figures relate to Jan-Dec 2017.
• Exports earned £139 every second in 2017.
• 39 bottles were shipped overseas each second.
• Laid end to end they would stretch about 30,000kms – or about six times the distance between Edinburgh and New York.
• More than 10,000 are directly employed in the Scotch Whisky industry.
• Over 40,000 jobs across the UK are supported by the industry, 7,000 of them in rural areas providing vital employment and investment.
• Some 20 million casks lie maturing in warehouses in Scotland.
• 126 distilleries are licensed to produce Scotch Whisky.
• Scotch Whisky is sold in around 200 markets worldwide.
• Scotch Whisky sells three times its nearest rival whisky.
So, there you have it. The history of whisky has been a turbulent one with many twists and turns and yet we've barely scratched the surface in our 3 Part "History of Whisky" blog. If we've piqued your interest, go and do a little digging online, but be warned – there's a wealth of amazing stories and information that will have you burning the midnight candle at both ends for many glorious, sleepless nights. 😉
The Old Barrelhouse