Chapter 22 in our weekly series of celebrating Australian whisky takes us to Tasmania and into the eclectic world of the enigmatic, Mr Tim Duckett. Part time poet, all time 'straight shooter' and full-time owner of the premier Australian independent whisky bottler, Heartwood Malt Whisky

!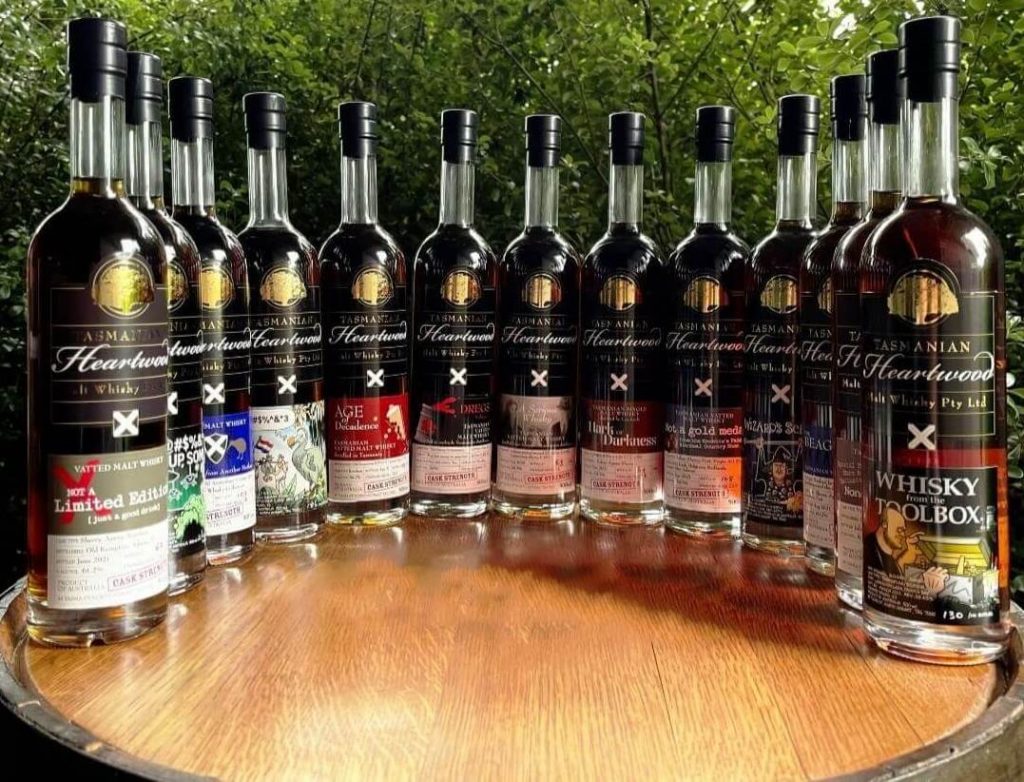 Heartwood Malt Whisky Pty Ltd is based in North Hobart and is owned and operated by Tim Duckett who came in to whisky after a career as a land and environmental consultant, working with the private and public sectors to develop innovative, land rehabilitation solutions. Tim was an avid whisky drinker and collector at the time with a real penchant for big, smoky Islay drams.
It was during a government appointed project in 1992 when Tim found himself working side by side with Lyn Lark. Over the course of the project, he got chatting with Lyn and her husband Bill and about their plans to start making whisky. This meeting would prove the catalyst that would eventually turn independent whisky bottling in Australia on its head some 20 years later when Tim Duckett made his debut sale in 2012 with his Mt Wellington expression, a 12-year-old American Oak matured whisky that was distilled at Sullivans Cove during the 'Tasmania Distillery' era (2004 to 2016)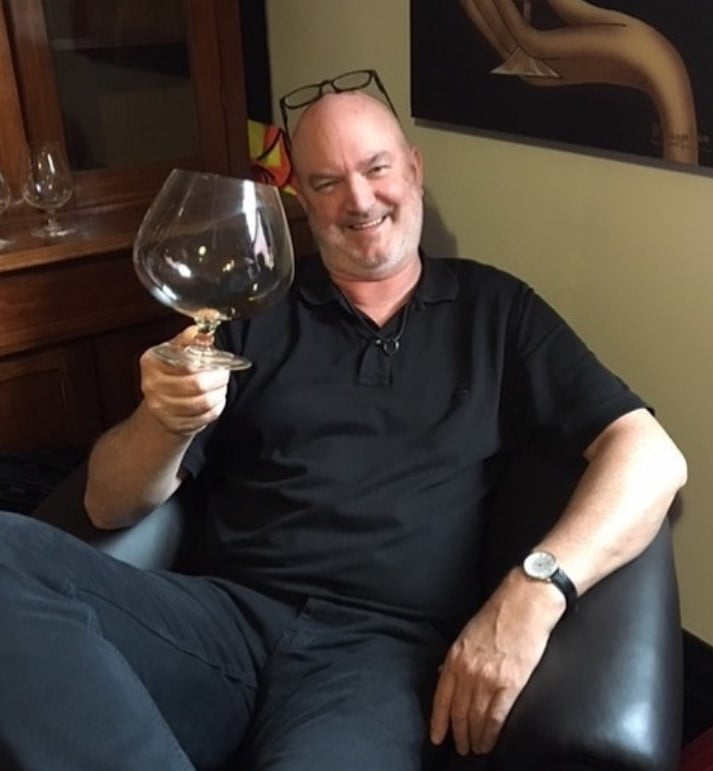 "We are not limited by tradition. Isolation often leads to innovation"
Heartwood currently has over 30,000 litres of whisky stored in oak barrels ranging from 100 to 300 litres casks. Their whiskies originate from 15 different distilleries in Australia and New Zealand that produce 20 different new make spirits. Barrel types include French, American and Hungarian oak and barrels previously used for bourbon, Australian muscat, port, rum and sherry, Spanish PX and Portuguese Port, all sourced from seven different cooperages.
As an independent bottler, Tim has absolute ownership and input into every stage of his whisky's development. Heartwood is not motivated by market forces (commercial drivers) or deadlines either, letting the whisky do the talking when it's ready to be bottled and released, no matter what the age. Heartwood's big brassy whiskies are not for the faint hearted, boasting an abv of 58% upward to around 72.5%, making it some of the strongest whisky in the world.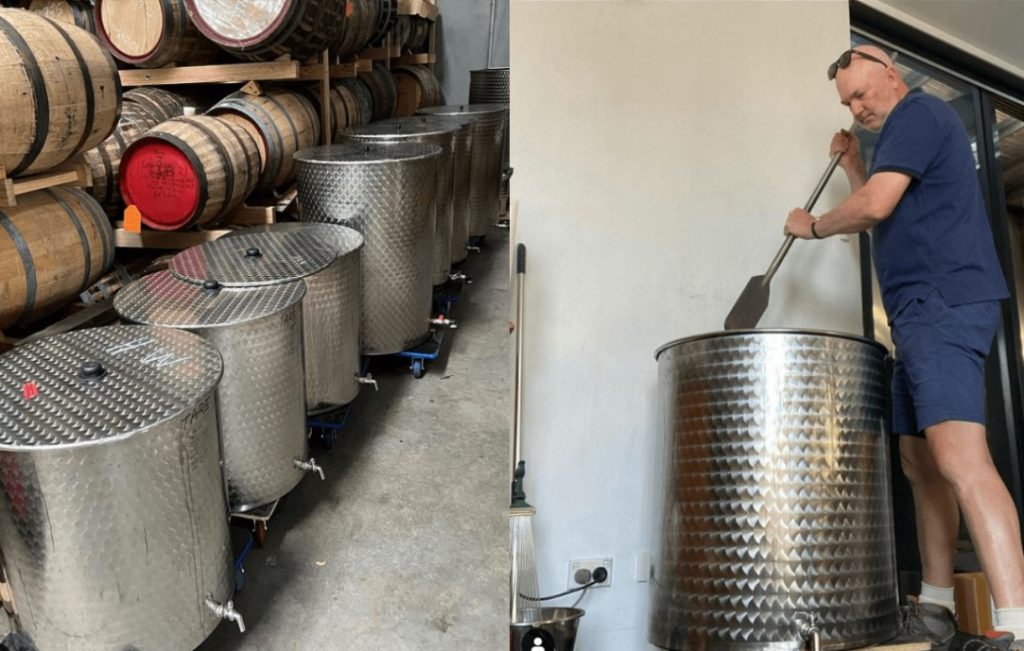 "We've evolved from when we had no control over the barrels we purchased, to complete control"
Tim approaches the evolution of each whisky release with detailed precision. Every aspect of the maturing process is managed meticulously. His approach could easily fill whisky tomes with new and innovative ways to shape a whisky to the final product. He will caress, blend, stir, paddle, bash, re-rack, re-cask and relocate vats and barrels at any single moment to ensure he achieves the exact mouth feel and flavour profile desired in his whisky with his trusted sceptre always nearby to eliminate volatiles (esters, fatty acids etc). Nothing is left to chance, even adding small amounts of peated spirit to his barrels to remove flaws and/or even heal casks prior to filling. His system is limitless.
Heartwood are now hand selecting every single barrel they purchase with the arrival of some casks that Tim describes as "Magnificent! These staves were cold to touch, so they were wet, no hint of mould, these were bourbon casks from the 1970's that held port and muscatel for 50 years and the staves were heavy, as they had so much juice in them"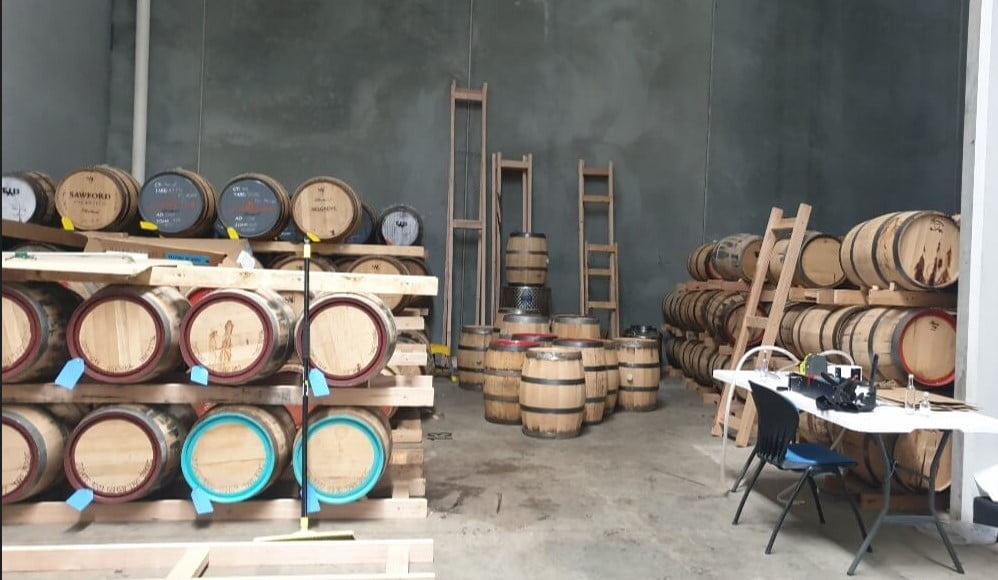 There's been a fair bit of chatter regarding whisky awards lately, and rightly so, with competitions seeming to manifest across all four 'corners' of our globe with a shift towards the 'everyone wins a prize' mentality, especially if you pay to enter. It's definitely diluting the importance of these once revered symbols of excellence and it's a trend that Heartwood does not buy in to. With over 40 awards attributed to their whisky and brand since 2013, it's not about winning or losing.
With reflective pause, Tim comments;
"When we enter competitions, we don't necessarily send our best whiskies. We send whiskies that are different to give us an indication if we're heading in the right direction. We've got things out in competitions at the moment that are quite different to anything else in the world. I want to see how my more unique expressions stand on the world stage as opposed to things we know are good.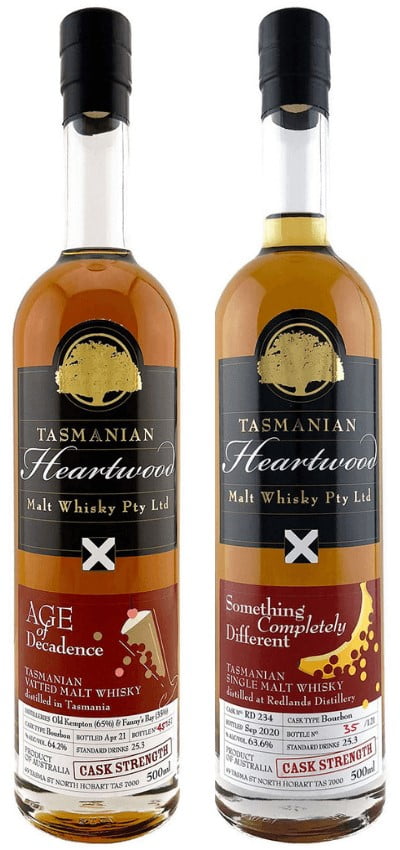 Two perfect examples of this mindset (whether they would have won awards or not), is the 'Age of Decadence' bottling (a bourbon cask, vatted malt of OKD & Fannys Bay origins released in April 2021) and the 'Something Completely Different' bottling (their very first bourbon cask whisky of Redlands origin released in September 2020). These two expressions sold out instantly with Tim crediting them both as "probably some of the best whiskies we've ever done". One would think these two bottlings would be destined for competitions, but NO, "what's the point of sending them out to the competitions if they're already superb" Tim says – Such a refreshing concept!
For Heartwood, the selected competitions they enter is all about receiving constructive feedback and consistent scores across the board, competitions that assess the standard of the product and not the noise behind the product. Particularly with the newer whiskies they're developing that are quite unique. "We want to see what people think of them not only in Australia, but overseas as well" says Tim.
"It's not an exact science, sometimes it's hit and miss and we're always learning".
Tim Duckett
A look at one of our favourite Heartwood's from their modern-day collection.

Heartwood 'The Beast is Back' Cask Strength Single Malt Whisky 500ml 59.6%
A limited-edition release of 140 bottles
Cask type: Sherry/Sherry. Cask Number: 19. Bottled: July 2020. Released: August 2020. Individually Numbered
The 'Beast is Back' pays tribute in name to Heartwood's award-winning 'Release the Beast' expression that was released in 2013. At 59.6% ABV, it's slightly lower in ABV and was matured in a 100% pure sherry cask.


Tim Duckett explains….
"There are a total of 140 bottles at 59.6%. To answer a question, the slightly lower ABV is associated with decanting from the first 1st fill sherry barrel to a second 1st fill sherry barrel, as the initial spirit in the initial barrel started to take on tannin (horrible quality) at a very young age. Cured the problem and gave us a double dose of sherry. Those who do not like sherry, need not apply".
Heartwood has lobbed another colossal, sherry grenade and told nobody to run for cover. Heartwood fans ran towards the projectile instead and got sprayed in thick, fat sherry sap, straight from the bark. Juicy dark fruits, sugar-plum nectar and black honey – Sweet and decadent till the very end and then the tail wags with a tart note and it keeps going….. Give it a week and have another go, the Beast evolves like a good werewolf should, getting bigger, richer, yet more rounded with spice and depth. It's a midnight pour, Saint Nicholas in a bottle – A Duckett dream!
TIB – Tasmanian Independent Bottlers
Not one to rest on his laurels, Tim identified early on that his big, bold Heartwood whisky range was not for the unseasoned palate, so in 2015, he established Tasmanian Independent Bottlers with a small team of investors. He based TIB's production model on Heartwood Malt Whisky, with the aim to produce expressions that have a greater range of appeal to a broader audience, bottled at a more approachable 48-50% ABV as opposed to the dynamite-high mid 60 percent alcohol content of his Heartwood lines.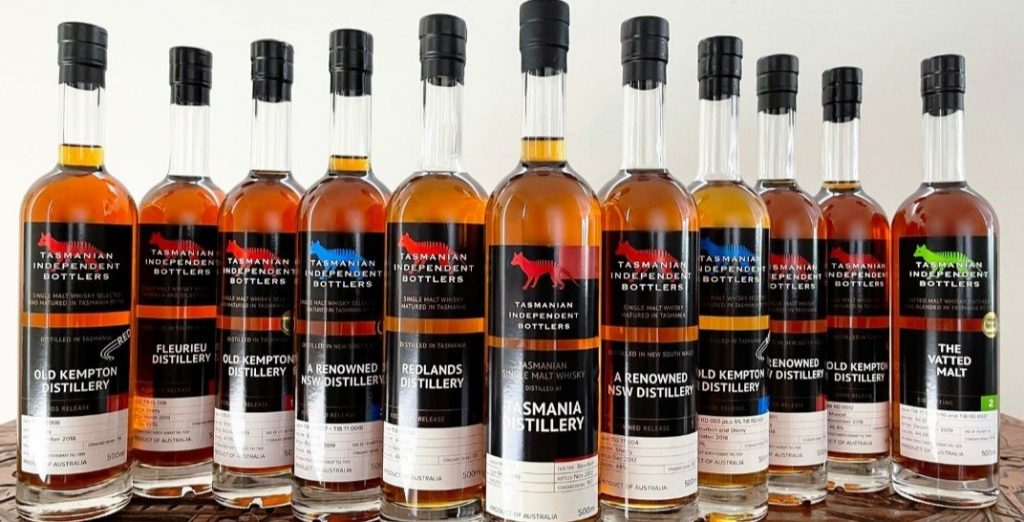 Some TIB's are currently resting in 100 litre Australian quarter casks with the majority ageing in European quarter casks averaging between 120 and 125 litres, a preferred size by the majority of coopers these days. The new-make spirit is sourced from several Australian and one New Zealand distillery, selected for their texture and flavour profiles and then matched with 16 different barrel types for maturation. These casks include bourbon, Portuguese port, Australia fortified, Spanish sherry, various rum casks, botrytis, muscat, tokay and rye just to name a few.
There are certainly interesting days ahead for Heartwood as their thirst for innovation has them bending convention and rewriting the rule book on what an independent bottler can truly be. Not only are they embarking on a program of blending new-make variations within small Australian distilleries, they're also blending new-make spirit from different Australian distilleries (with permission of course) in their quest to find what Tim calls a "more complete spirit"
"It's a really unique process in itself as I want to produce something like a single cask vatted malt, however instead of the vatted malt been a mixture of whiskies as it is traditionally, it will be a mixture of new makes" Tim says – We definitely feel a new definition coming on. Hehe!
The brand believes that if they can make a more complete new make and mature it in an exceptional barrel, they will be able to yield great whisky a good 2 to 3 years earlier, and instead of the 25 to 30 litres you may lose to the angels from a barrel as a general rule, you could potentially lose less than half of that to evaporation, not always, but in some cases, making sound economic sense.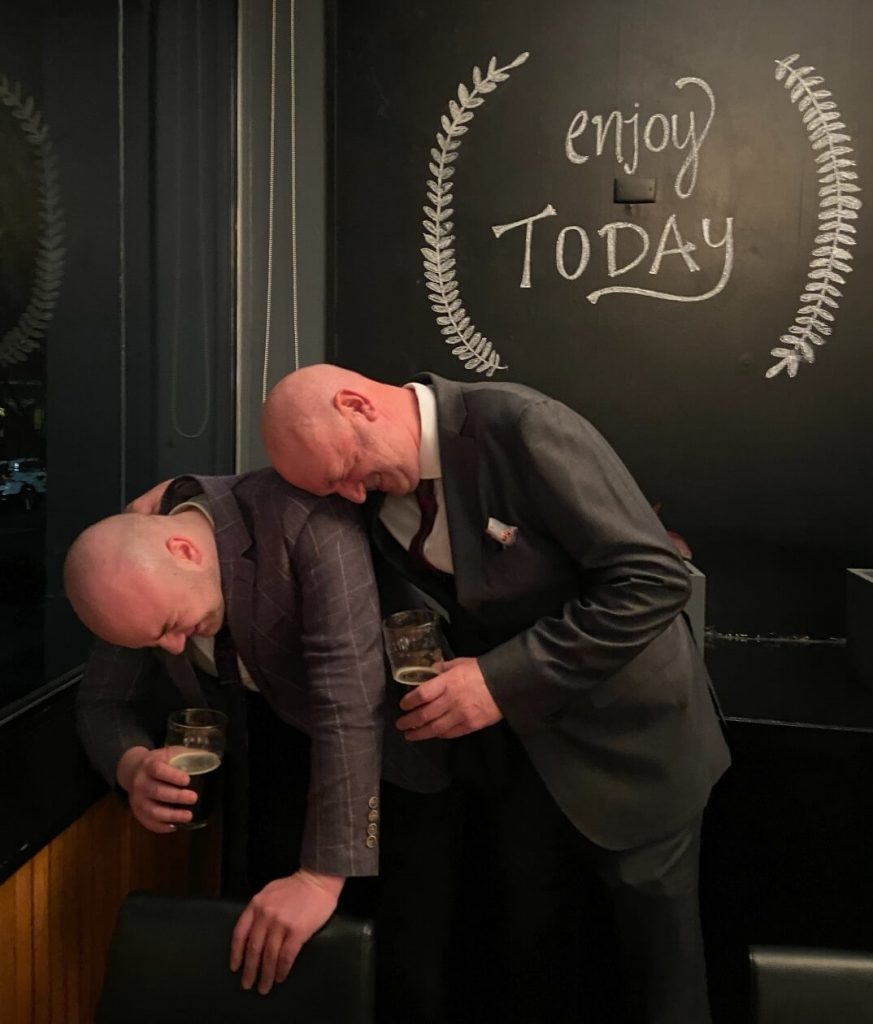 The brand's success has been well deserved with many whisky aficionados both in Australia and abroad snapping up Heartwood expressions ensuring their releases literally sell out before making it to physical and virtual retail shelves.
We've been incredibly lucky to have Tim always send us an allocation of his wares for our loyal customers to appreciate as well. We're one of the largest retailers of Heartwood and TIB whisky outside of Heartwood's online whisky shop. You can view our range of Heartwood HERE! and our range of TIB HERE!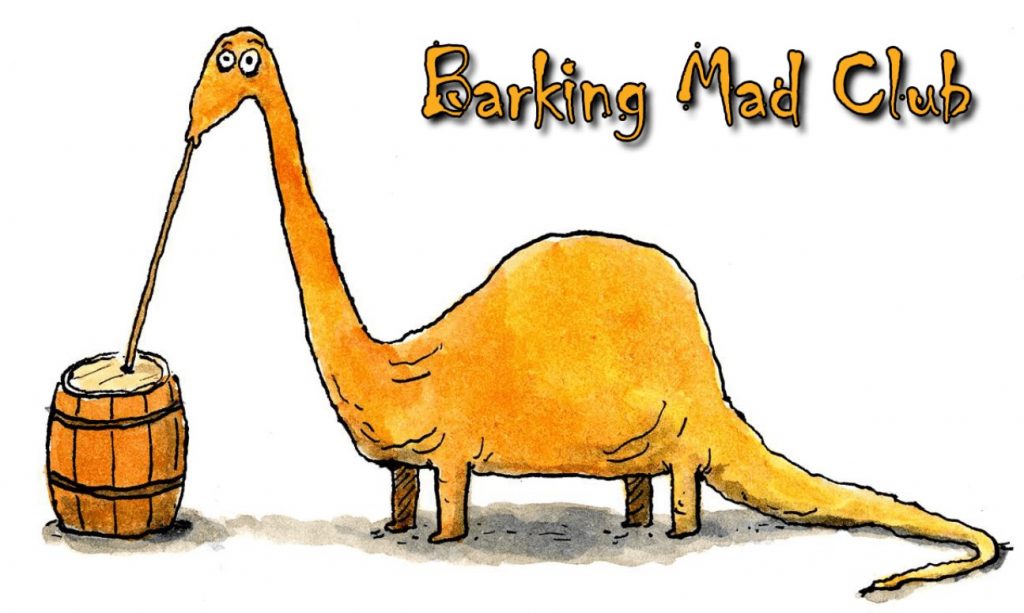 The Barking Mad Club is a 'members only' area of Heartwood's website that sells their whisky as well as their TIB bottlings. In true Duckett form, he's channelled his inner Monty Python for his whisky dogma, paying tribute to the Brontosaurus. It's a throwback to the John Cleese character; Anne Elk's "theory on the Brontosaurus" that you can view HERE!
which states; "….each Brontosaurus is thin on one end, then much thicker in the middle and then thin at the far end again". Very much like the tasting profile Tim engineers in his whisky.
You can sign up to the Barking Mad Club HERE! 
Our trips to Tasmania always include a visit to Heartwood's bond store, it's a rite of passage for us as whisky enthusiasts and retailers, as Australian as eating a scallop pie at the Salamanca markets in Hobart.
Over the years, Tim has become a friend rather than a whisky colleague, always accessible, fast with a yarn and incredibly quick with the wit. He's been a valuable source of whisky-knowledge for us and is always happy to lend his expertise. His generosity is the stuff of legend within Australian whisky circles, so be prepared to drink lots of water when you step foot into Heartwood's whisky cauldron. Make sure you pick up a few bottles while you're there as well, as a thank you for the samples that are always flowing, paired perfectly with Tim's Spotify mix, that envelopes every square inch of his bond store.